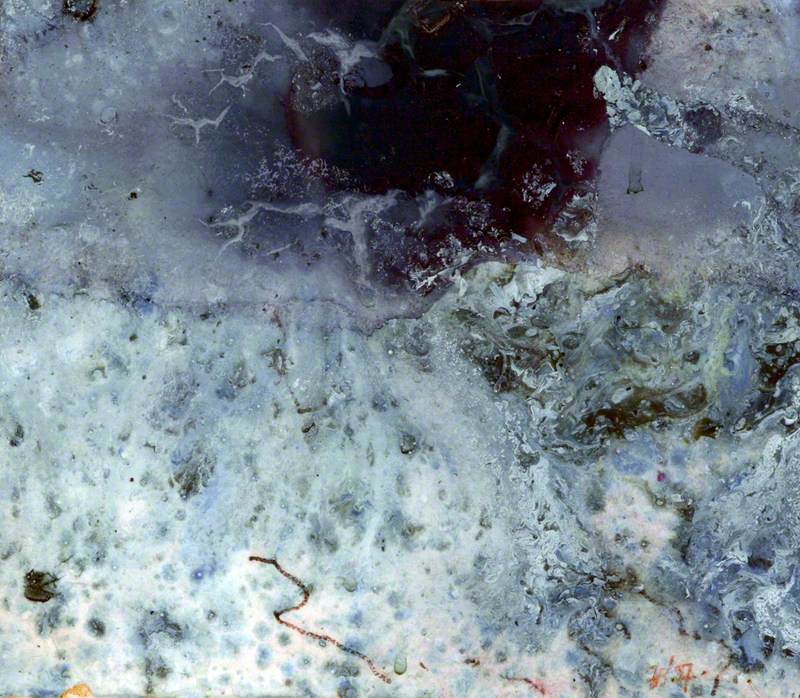 © Frank Bowling. All rights reserved, DACS 2022. Photo credit: University of Liverpool
Painter and teacher, born in Bartica, Guyana, who completed his schooling in England from the age of 14. Bowling was one of the most prolific Colourist painters of his time, with work in numerous international public and corporate collections, including Tate Gallery; Victoria & Albert Museum; Metropolitan Museum of Art, New York; Museum of Fine Arts, Boston; and National Gallery of Jamaica, Kingston, West Indies. He won many awards, gained enormous press coverage, held several residencies and taught widely, including Camberwell School of Arts and Crafts, 1963–83; Reading University, 1964–6; Columbia University, New York, 1968–9; Douglass College, Rutgers University, New Jersey, 1969–70; Massachusetts College of Art, Boston, 1970–1; School of Visual Arts, New York, 1975–6; and Byam Shaw School of Painting and Sculpture, 1975–86.
Read more
Originally intended to be a writer, but after travelling on the continent and seeing the work of certain European masters he returned to England, began work as an artists' model and decided to become a painter. Attended City and Guilds School, joined the Royal College of Art in 1959 and after a short time at the Slade School of Fine Art returned to the Royal College to complete his Master of Arts degree in 1962. Bowling had already made his mark with work showing the influence of Francis Bacon, his picture Mirror being made Painting of the Year at 1966 RA Summer Exhibition. Disenchanted with the art scene in London Bowling moved to New York in 1966, receiving Guggenheim Memorial Foundation Fellowships in 1967 and 1973. Returned to London in 1976, but continued to show widely internationally, with several one-man shows at Tibor de Nagy, New York; Serpentine Gallery, 1986; RWA, Bristol, 1989; and City Gallery, Leicester, 1996, entitled Bowling on Through the Century. Others included UFA Gallery, Chelsea, New York, from 1999; Georgetown Gallery of Art, Washington, 2000; G R Namdi, Detroit, and Bowling, Bending the Grid, an ongoing series, aljira, Newark, New Jersey, both 2003; What's Underneath, deliART, 2003–4; and Frank Bowling – A Survey, Broadbent, 2004. The son of Bowling and the writer Paddy Kitchen was Dan Bowling, Punk writer and musician. Bowling was latterly based in London and Brooklyn, New York. He was elected RA in 2005.
Text source: 'Artists in Britain Since 1945' by David Buckman (Art Dictionaries Ltd, part of Sansom & Company)