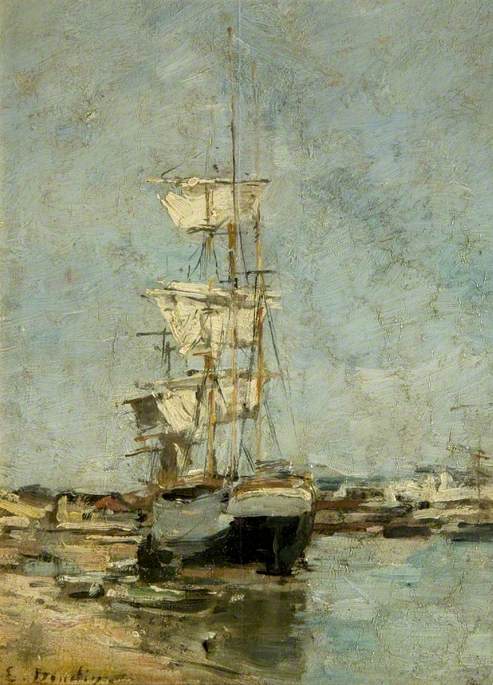 Photo credit: Glasgow Museums
(b Honfleur, 12 July 1824; d Deauville, 8 Aug. 1898). French painter. The son of a sailor, he began his career working in a stationery and picture-framing business in the port of Le Havre. His clients there included several well-known artists, notably Millet, who encouraged him to paint. Although he studied intermittently in Paris, he spent virtually all his life on the Normandy coast and his paintings are mainly small-scale beach scenes and seascapes, notable for their luminous skies. Many of them were painted out of doors, and it was he who introduced the young Monet to this practice. He is regarded as a link between the painters of the generation of Corot and the Impressionists, and he took part in the first Impressionist exhibition of 1874.
Read more
Boudin was highly prolific; there is a museum devoted to him in Honfleur and a large collection of his work in the Musée des Beaux-Arts, Le Havre.
Text source: The Oxford Dictionary of Art and Artists (Oxford University Press)