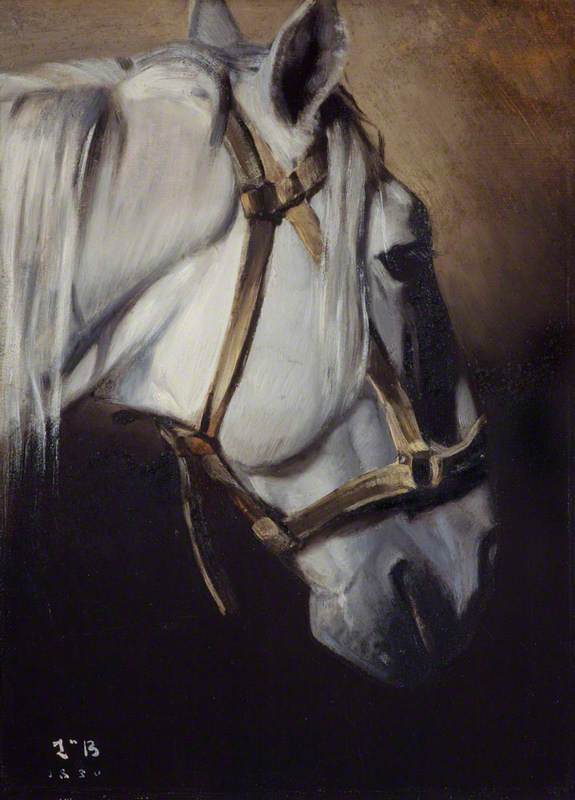 Photo credit: National Galleries of Scotland
(b Bayonne, 20 June 1833; d Monchy-Saint-Éloi, Oise, 8 Sept. 1922). French painter and collector. Bonnat's early works were mainly religious paintings in a tenebrist style influenced by 17th-century Spanish painting (he lived in Madrid, 1846–53), but from about 1870 he turned increasingly to portraiture. His portraits are usually as glum as his religious paintings, but their almost photographic realism won them an appreciative audience and the fortune he earned painting them enabled him to form a superb art collection, particularly of Old Master drawings. He donated it to Bayonne, his native city, where it forms the nucleus of the Musée Bonnat, one of France's finest provincial galleries. His studio and personal effects can be seen in the nearby Musée Basque.
Read more
Bonnat was a renowned teacher, his many pupils including Braque and Toulouse-Lautrec.
Text source: The Oxford Dictionary of Art and Artists (Oxford University Press)