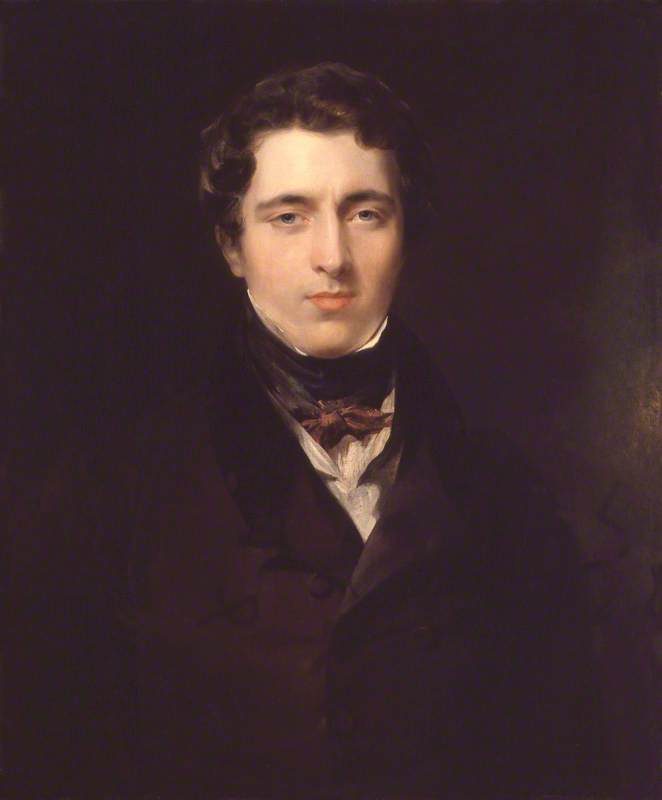 Photo credit: National Portrait Gallery, London
(b Arnold, nr. Nottingham, 25 Oct. 1802; d London, 23 Sept. 1828). English painter, active mainly in France (his family settled in Calais for business reasons when he was 15). In 1818 he moved to Paris, where he studied with Gros and became a friend of Delacroix. Their Romanticism is reflected in his fondness for historical 'costume' pictures, but it was as a landscapist that he established his reputation, particularly with works he exhibited at the 'English' Salon of 1824, at which his own paintings (which won him a gold medal) and those of Constable were the star attractions. Bonington travelled a good deal in France in search of subjects. He also spent time with Delacroix in England in 1825, and in 1826 he visited Italy, producing some of his finest work in Venice.
Read more
He was overloaded with work and his delicate health suffered: he died of consumption a month before his 26th birthday. Although his career was so brief, he was highly influential, the freshness and spontaneity of his fluid style in both oil and watercolours attracting many imitators. Delacroix wrote of him: 'Other artists were perhaps more powerful or more accurate than Bonington, but no one in the modern school, perhaps no earlier artist, possessed the lightness of execution which makes his works, in a certain sense, diamonds, by which the eye is enticed and charmed independently of the subject or of imitative appeal.' Most of his work is on a small scale and the qualities Delacroix admired are particularly evident in his pochades (oil sketches done rapidly on the spot as records of transitory effects in nature); with Constable and Turner he was instrumental in establishing a fashion for such sketches. The best collection of Bonington's work is in the Wallace Collection, London, and he is also well represented in the City Museum and Art Gallery, Nottingham.
Text source: The Oxford Dictionary of Art and Artists (Oxford University Press)