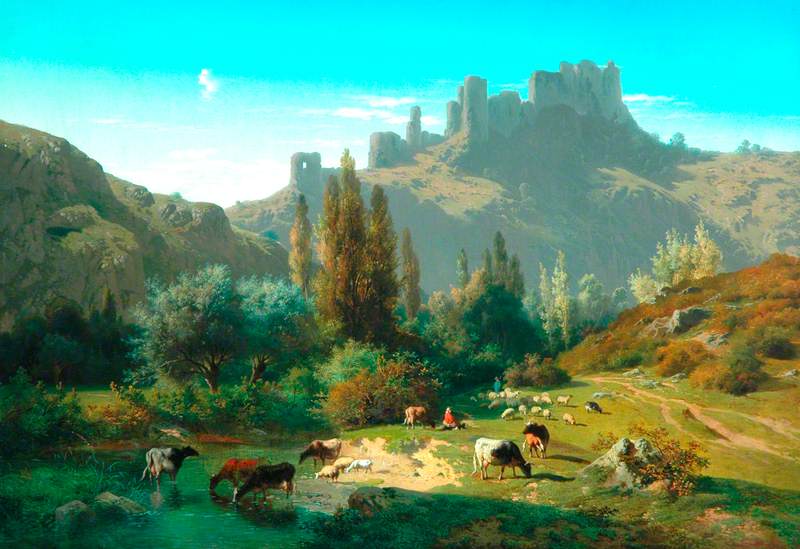 Photo credit: The Hepworth Wakefield
(b Bordeaux, 16 Mar. 1822; d Thomery, nr. Fontainebleau, 25 May 1899). French animal painter. She was trained by her father, Raymond Bonheur (1796–1849), and was precociously gifted, first exhibiting at the Paris Salon in 1841, when she was 19. In 1853 she scored an enormous hit there with The Horse Fair (1853, Met. Mus., New York; reduced replica in NG, London), and it repeated its success when it went on tour in Britain and the USA. She became well known not only for her work but also as a colourful and formidable character, outspoken in her feminine independence (she made drawings at such places as horse auctions and obtained police permission to wear men's clothes to avoid undue attention). In 1865 she was the first woman artist to become a member of the Legion of Honour.
Read more
Her home at the Château de By, near Fontainebleau, is now a museum devoted to her.
Text source: The Oxford Dictionary of Art and Artists (Oxford University Press)