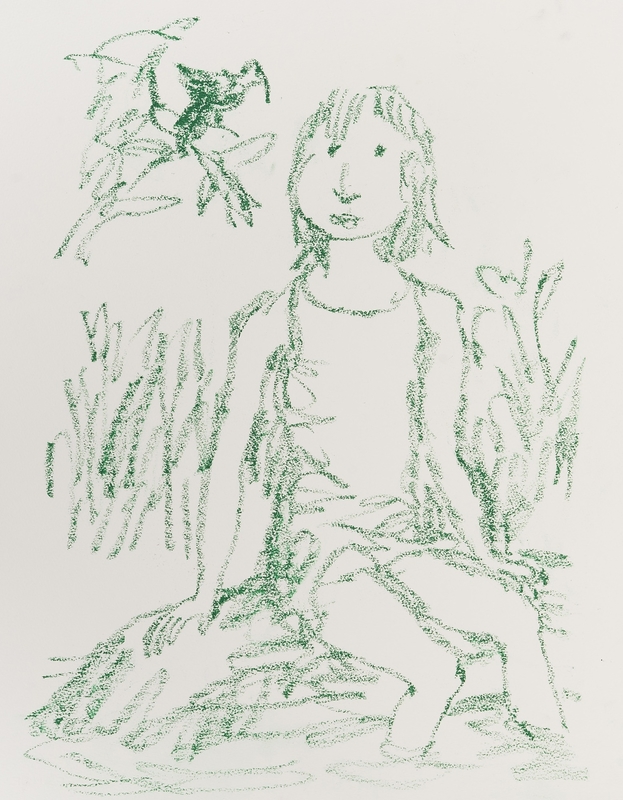 © Quentin Blake. Photo credit: The Foundling Museum
Painter, illustrator and teacher, born in Sidcup, Kent, adept at pen, ink and watercolour work. He was educated at Cambridge University, attending part-time life classes at Chelsea School of Art. From 1957 was a freelance. Was tutor in illustration at Royal College of Art, 1965–78, head of illustration department from 1978, and was made senior fellow, 1988. Exhibitions of his watercolours were held from 1972 at Workshop Gallery, and he had a retrospective at National Theatre, 1983. Blake was noted for his deft, witty book illustrations. Among the many dozens of volumes illustrated were works by Patrick Campbell, Lewis Carroll, Roald Dahl, Michael Rosen and Evelyn Waugh. His own book Mister Magnolia won the Kate Greenaway Medal in 1980. He also drew for magazines such as Punch and The Spectator and for the BBC Jackanory television programme.
Read more
In Words and Pictures, 2000, Blake reviewed and illustrated his drawing career. There was a solo show at Chris Beetles Ltd, 2002; a retrospective at Somerset House, 2003–4; and in 2004 Dulwich Picture Gallery held Quentin Blake at Christmas. Lived in London.
Text source: 'Artists in Britain Since 1945' by David Buckman (Art Dictionaries Ltd, part of Sansom & Company)