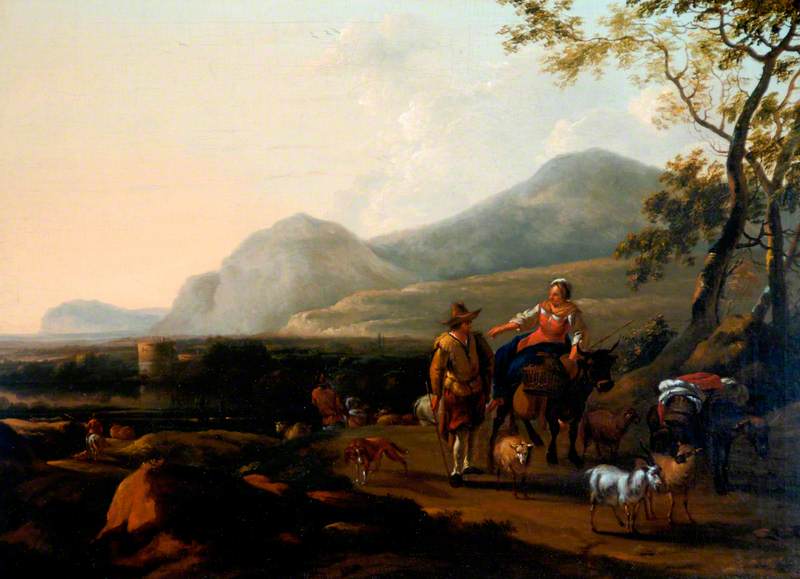 Photo credit: Middlesbrough Institute of Modern Art, mima
(bapt. Haarlem, 1 Oct. 1620; d Amsterdam, 18 Feb. 1683). Dutch painter, active mainly in Haarlem but also in Amsterdam. Berchem was the son of the still-life painter Pieter Claesz., and it is not known why he adopted a different surname. Claesz. was his first teacher, but although Berchem tried his hand at most subjects, no still lifes by him are known. His speciality was the Italianate pastoral landscape, and among his contemporaries only Jan Both rivalled his fame in this field. There is no documentary evidence that he visited Italy, but he was probably there at least once (the early 1650s is thought to be the likeliest time). His career was highly successful and he had numerous pupils and followers; later he exerted a strong influence on 18th-century English and French landscape painters, Gainsborough and Watteau being among the artists who particularly admired his work.
Read more
His large output is well represented in British galleries. About 700 paintings by him survive, as well as more than 300 drawings and about 50 etchings.
Text source: The Oxford Dictionary of Art and Artists (Oxford University Press)