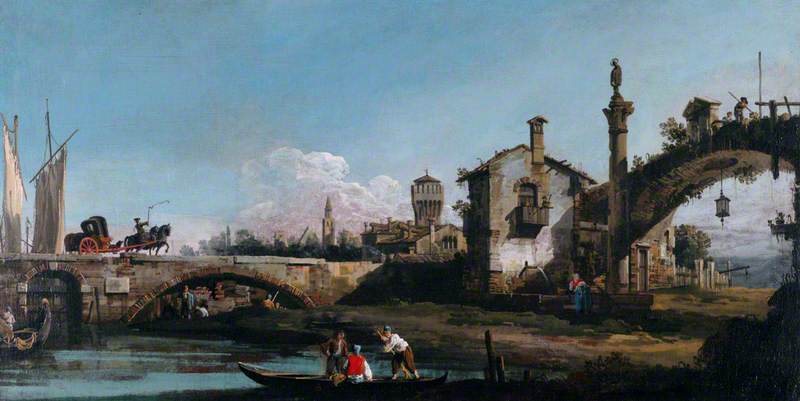 Photo credit: Victoria and Albert Museum, London
(b Venice, 30 Jan. 1721; d Warsaw, 17 Nov. 1780). Italian painter, draughtsman, and etcher, nephew, pupil, and assistant of Canaletto in Venice. He became a member of the Venetian painters' guild in 1738 and in the 1740s he travelled widely in Italy, painting views of Florence, Rome, and other cities. In 1747 he left Italy for good, spending the rest of his life working successfully at various European courts, notably Dresden (1747–58 and 1761–6) and Warsaw (where he lived from 1767 until his death). He called himself Canaletto, and this caused confusion (perhaps deliberate) between his work and his uncle's, particularly in views of Venice. Bellotto's early work is indeed sometimes difficult to tell apart from his uncle's, but his mature style is more individual, distinguished by an almost Dutch interest in massed clouds, cast shadows, and rich foliage.
Read more
His colouring is also generally more sombre than Canaletto's, much of his work being characterized by a steely grey. The best collections of his work are in Dresden (Gemäldegalerie) and Warsaw (Nat. Mus.). In the rebuilding of Warsaw after the Second World War his pictures were used as guides, even in the reconstruction of architectural ornament.
Text source: The Oxford Dictionary of Art and Artists (Oxford University Press)