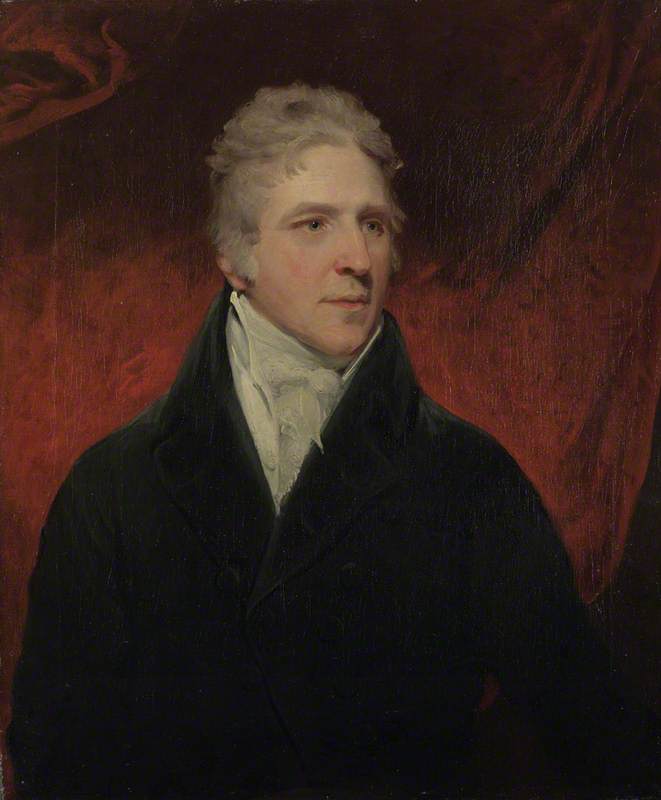 Photo credit: The National Gallery, London
(b Great Dunmow, Essex, 6 Nov. 1753; d Coleorton Hall, Leicestershire, 7 Feb. 1827). English collector, connoisseur, and amateur painter, the friend of numerous artists and men of letters; his best-known painting, Peele Castle in a Storm (1806, New Walk Mus., Leicester), moved Wordsworth to write a poem. Beaumont was a key figure in the creation of the National Gallery: in 1823 he offered his small but choice collection of pictures to the nation on condition that a suitable building were provided for them, and this encouraged the government to buy the Angerstein collection (the nucleus of the gallery) the following year. Beaumont's favourite painting among those he presented was Claude's Hagar and the Angel (1646), which he frequently took with him when he travelled and which had a great impact on his friend Constable.
Read more
Constable's famous painting The Cenotaph (c.1833, NG, London) shows the memorial to Sir Joshua Reynolds that Beaumont had erected in the grounds of his house at Coleorton, Leicestershire.
Text source: The Oxford Dictionary of Art and Artists (Oxford University Press)