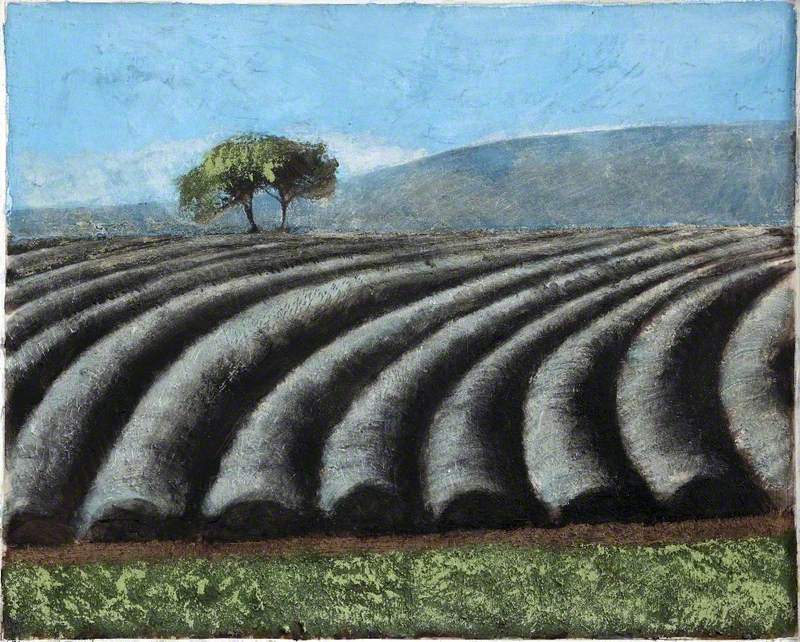 © the artist. Photo credit: University of Liverpool
Painter and lecturer, born in Warsaw, Poland, a member of Bigos, the Polish painters' group. She graduated in fine art from the University of Newcastle upon Tyne, 1974–8, then obtained her master's degree in the history of art, graduating first-class with distinction, from the Courtauld Institute of Art, 1978–80, lecturing as a freelance at the National and Tate Galleries. She won the John Christie Scholarship in 1976 and the Hatton Award in 1977. Bauman used a fresco-related technique in which pigments mixed with plaster were layered with resin and wax and then sanded down. After two solo shows at Leigh Gallery, 1985–6, she had many appearances in Britain and Poland, later solo exhibitions including several at Mistral Galleries from 1990 and Catto Gallery, 1993, Moreton Street Gallery, 2001, and From my travels, The Gallery in Cork Street, 2004.
Read more
Corporate clients included Saatchi and Saatchi, Warner Brothers and Deutsche Bank.
Text source: 'Artists in Britain Since 1945' by David Buckman (Art Dictionaries Ltd, part of Sansom & Company)