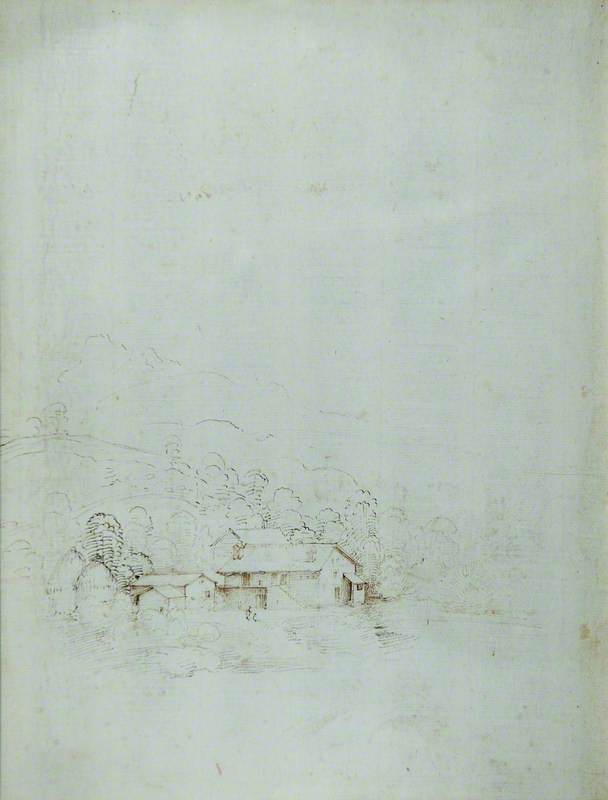 Photo credit: The Henry Barber Trust, The Barber Institute of Fine Arts, University of Birmingham
(b Florence, 28 Mar. 1472; d Florence, 31 Oct. 1517). Florentine painter, a leading figure of the High Renaissance. He trained under Cosimo Rosselli and in about 1494 set up a joint workshop with Mariotto Albertinelli, who had been his fellow pupil. Little survives of his early work, and he is said to have destroyed his profane pictures and drawings under the influence of Girolamo Savonarola's fiery preaching against worldliness. He was greatly distressed by Savonarola's execution in 1498, and in 1500 he gave up painting and became a novice at the Dominican convent at Prato. The following year he took his vows, assumed the name Fra Bartolommeo, and moved to the convent of S. Marco in Florence (famous for its Fra Angelico paintings). In 1504 the prior of S.
Read more
Marco authorized him to resume painting, and the rest of his life was devoted to religious art. After 1508 (by which time Leonardo, Michelangelo, and Raphael had all left Florence), he was the leading painter in the city, although he was rivalled by Andrea del Sarto in the second decade of the century.Bartolommeo's style was strongly influenced by Leonardo, and his work has much in common with Raphael's. His most characteristic subjects are the Madonna and Child with Saints and the Holy Family; the figures are noble, calm, and remote from the everyday world, dressed in timeless draperies and sometimes placed in non-specific settings, with a complete absence of the kind of anecdotal details beloved of the quattrocento. In 1508 he visited Venice and his work became richer, warmer, and more atmospheric in style under the influence of Giovanni Bellini: his Mystic Marriage of St Catherine (1512, Accademia, Florence) has the kind of majestic architectural setting used by Bellini in several of his major altarpieces and such Bellinesque motifs as music-making angels seated at the foot of the Virgin's throne. In 1514 he visited Rome, and some of his later work has a tendency towards empty rhetoric, as he struggled to come to terms with Michelangelo's Sistine Ceiling. A very different side to his art is seen in his drawings, which are often remarkably fresh and spontaneous, particularly his landscapes. With Leonardo, he was one of the first artists to produce drawings of pure landscape, and they seem to have been made for his own pleasure.
Text source: The Oxford Dictionary of Art and Artists (Oxford University Press)