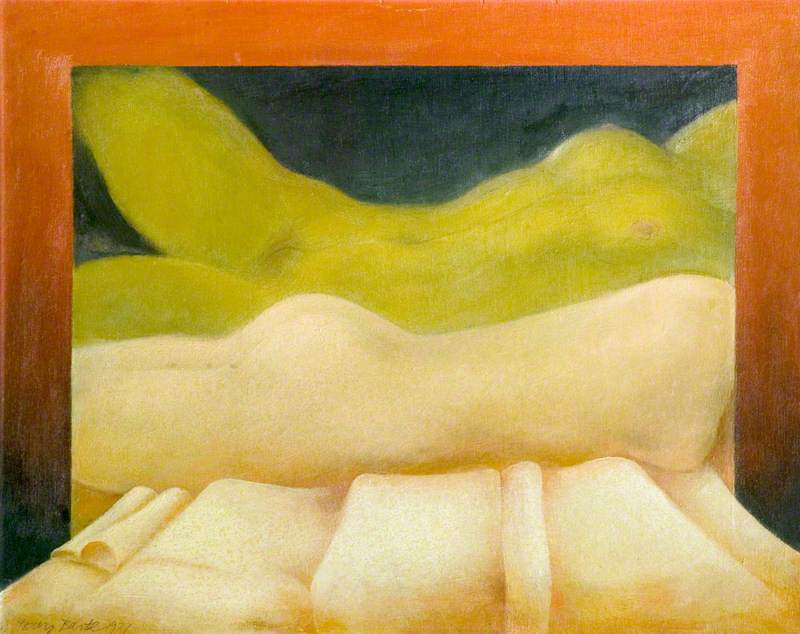 © the copyright holder. Photo credit: The Collection: Art & Archaeology in Lincolnshire (Usher Gallery)
Portrait and landscape painter and teacher, born in Francisbad, Austria, who studied at Prague Academy in the 1930s under Oskar Kokoschka, then worked in what is now the Czech capital for the film company Twentieth Century Fox as head of publicity. Because of Communist leanings, in 1940 Bartl was sent by the Nazis to a labour camp, from which late in World War II he escaped, joining the Russians in Vienna. Moved to England on a temporary visa in 1945, stayed on and attended Heatherley's School of Fine Art under Iain Macnab. Became head of the painting department at Lincoln School of Art in 1948 until retirement in 1978. Tony Bartl did much publicity work for the British Welding Institute, designed for it a brass fountain and painted murals for new engineering laboratories in Cambridge.
Read more
He developed a substantial practice as a portrait painter, showing at the Usher Gallery in Lincoln, with John Moores in Liverpool, also in Cambridge and Nottingham. In 1980, when Lincoln cathedral celebrated its nine-hundredth anniversary, Bartl organised a John Piper exhibition there, which led to Bartl's portrait of Piper for the artist. Bartl died in Lincoln.
Text source: 'Artists in Britain Since 1945' by David Buckman (Art Dictionaries Ltd, part of Sansom & Company)