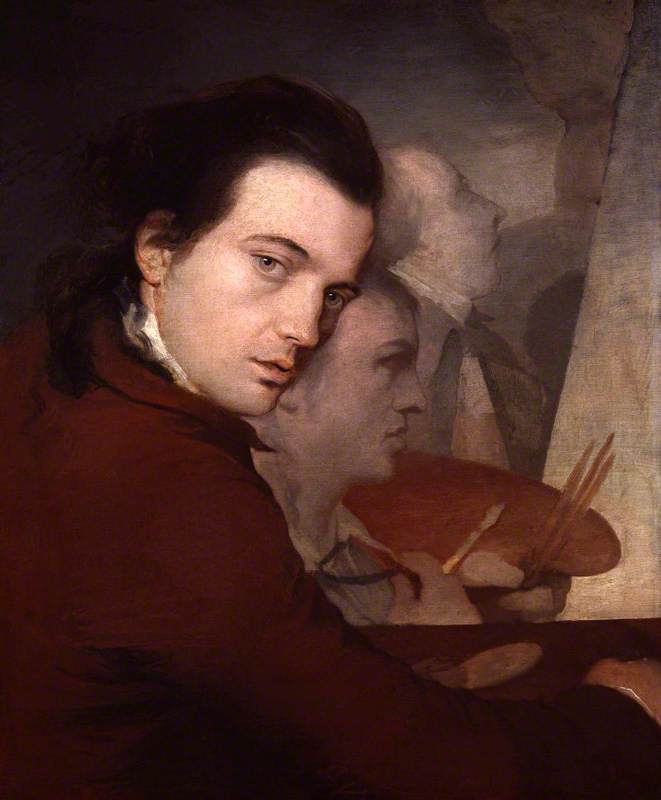 Photo credit: National Portrait Gallery, London
(b Cork, 11 Oct. 1741; d London, 22 Feb. 1806). Irish painter, active mainly in England. In 1763, in Dublin, he met Edmund Burke, an Irish-born statesman and writer (see Sublime), who encouraged him to move to London and financed a lengthy Continental visit (1766–71), which he spent mainly in Rome. There Barry was overwhelmed by the work of the great masters of the Renaissance, underlining his ambition to paint elevated subjects with moral messages. In a British art world dominated by portraiture there was little patronage for this type of picture, but Barry pursued his independent path with fervour—he was the only British artist of his time who adhered consistently to Reynolds's precepts for history painting in the Grand Manner. His most famous work, a scheme of six large decorative paintings entitled The Progress of Human Culture (1777–83), for the Great Room of the Society of Arts, London, is the most grandiose achievement of this kind by any artist of the British School, but its weak draughtsmanship and flabby rhetoric show that his ambitions far outstripped his talent.
Read more
Barry's portraits have appealed more to modern taste. They include several self-portraits (examples NG, Dublin, and NPG, London), in which he suggests the truculent nature that caused friction with his fellow Royal Academicians. He was appointed professor of painting at the Academy in 1782, but he was expelled in 1799 for making slanderous attacks on his colleagues (he had something of a persecution complex). He died in poverty, but he was sufficiently esteemed to be buried in St Paul's Cathedral, and some British artists of the following generation regarded him as a kind of anti-establishment hero.
Text source: The Oxford Dictionary of Art and Artists (Oxford University Press)