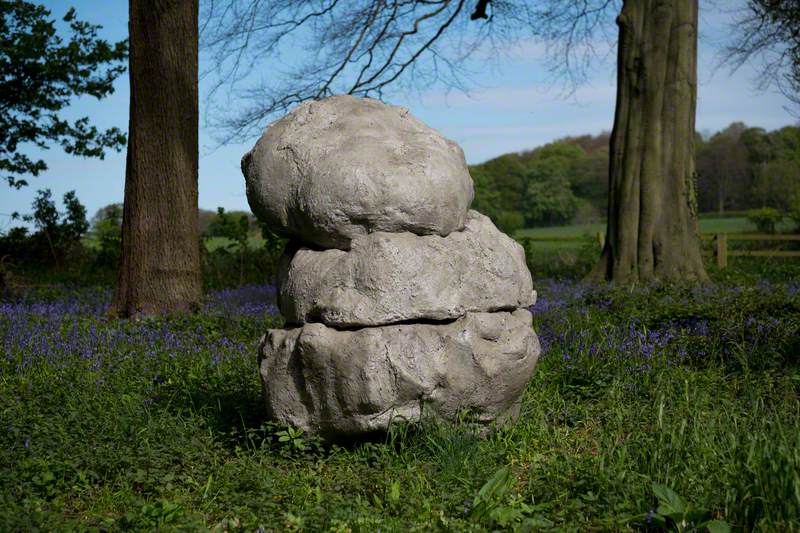 © Courtesy of the Artist, Lender and YSP. Photo credit: Jonty Wilde. Courtesy of YSP
Sculptor in a variety of media, printmaker and teacher. She was born in Newcastle upon Tyne, Northumberland, and studied at Chelsea School of Art, 1960–3, and Slade School of Fine Art, 1963–6, then returning to Chelsea and the Slade to teach. Early on she participated in group shows such as Young Contemporaries, LG, AIA and at Woodstock Gallery and Camden Arts Centre. In 1976 shared a two-man exhibition with Fabian Peake at St Catherine's College, Oxford. The considerable impression made on Barlow at Chelsea by sculpture tutor George Fullard was outlined by her in an address at the 1998 opening of his exhibition at the Mappin Gallery, Sheffield. Later exhibitions included Furniture, Richard Salmon, 1999 and 2002, and The British Art Show 5, Hayward Gallery tour, 2000–1.
Read more
Baltic Centre for Contemporary Art, Gateshead, gave Barlow a solo show in 2004–5, Bloomberg Space featuring her Skit in 2005. Lived in London.
Text source: 'Artists in Britain Since 1945' by David Buckman (Art Dictionaries Ltd, part of Sansom & Company)