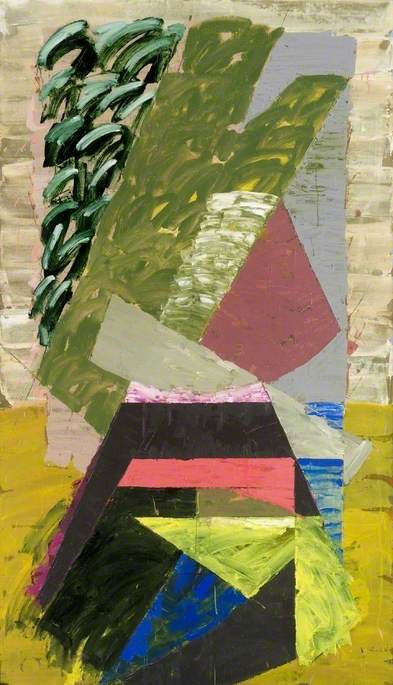 © the artist. Photo credit: Laing Art Gallery
Painter and teacher, born in Leicestershire. Studied at Central School, Royal College of Art and Ohio State University, in America. He later taught at Art Institute of Chicago while working in the city. Ball's work, which employed a limited range of primary colours, involved the creation of abstract designs of a gritty nature, reflecting the ambience of the urban areas around him. The artist was included in surveys such as The British Art Show of 1979 and the South Bank Centre's touring exhibition of 1988–9, The Presence of Painting. Ball's early work was shown in solo exhibitions at Ikon Gallery, Birmingham, and Sunderland Arts Centre. He was a member of LG and the Newcastle Group, taking part in its 1990 show The Northern Lights, DLI Museum & Arts Centre, Durham, and tour.
Read more
Became senior lecturer in painting at Newcastle Polytechnic and visiting lecturer elsewhere. Ashmolean Museum, Oxford, holds his work. Lived in Newcastle.
Text source: 'Artists in Britain Since 1945' by David Buckman (Art Dictionaries Ltd, part of Sansom & Company)