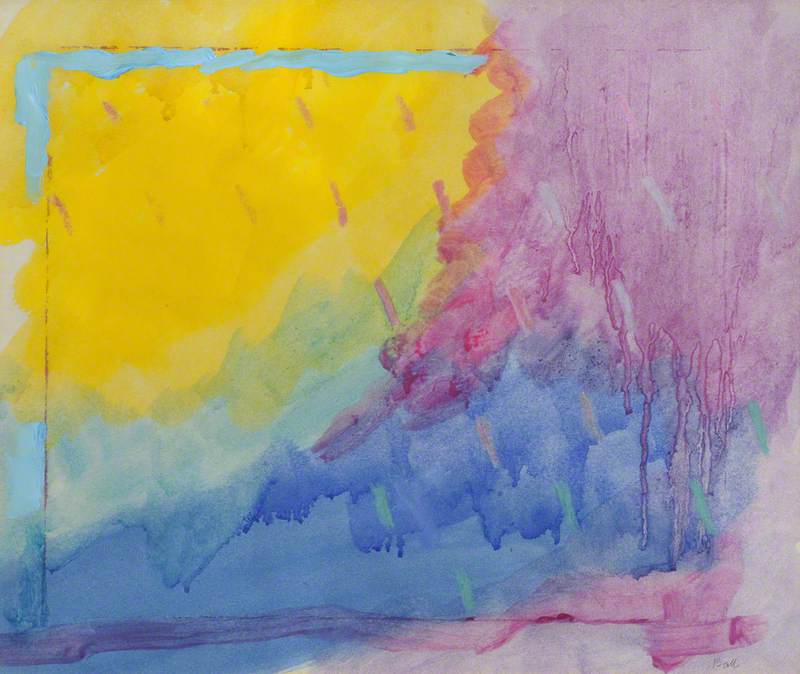 © the artist. Photo credit: Kettle's Yard, University of Cambridge
Artist and teacher who studied at Reading University's school of art as a printmaker. She lived in Cambridge from the early 1960s, taught in local schools and from the early 1970s–90 at Anglia University, painting, part-time. Ball's interest was the landscape of East Anglia, especially the Fens. She said that she was "working towards trying to sum up place, the place, a particular place, by colour alone … it should be possible to sum it up with one colour". Her subtly coloured, light-filled pictures had a strong abstract element. Exhibitions included Bluecoat Gallery, Liverpool, 1978; Kettle's Yard, Cambridge, from 1980; University of Nottingham, 1986; Lynne Strover Gallery, Fen Ditton, from 1992. Eastern Arts, Kettle's Yard Loan Collection, Fitzwilliam College in Cambridge and Towner Art Gallery, Eastbourne, hold examples.
Read more
The North American artist Agnes Martin, given a 20-year retrospective at the Serpentine Gallery in 1993, was an artist admired by Ball.
Text source: 'Artists in Britain Since 1945' by David Buckman (Art Dictionaries Ltd, part of Sansom & Company)