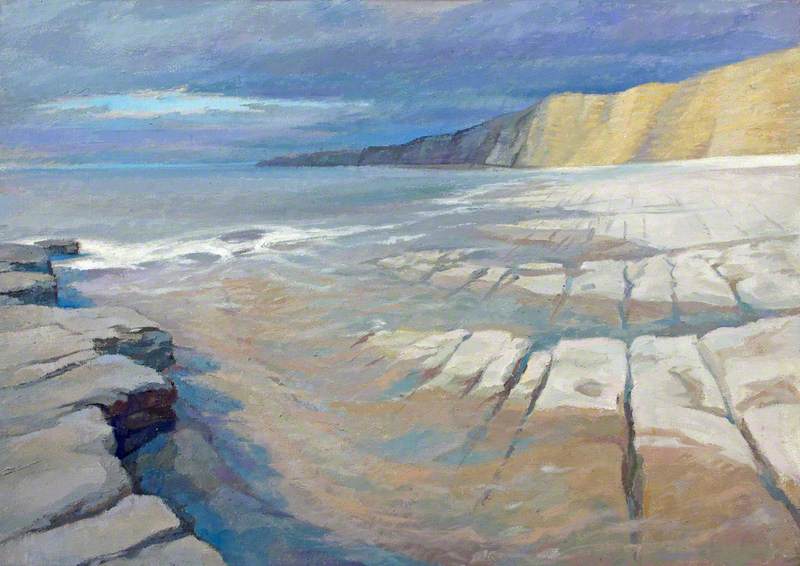 © the artist's estate. Photo credit: University of South Wales Art Collection Museum
Painter, born in Cardiff. She attended the College of Art there, 1939–44. Then taught briefly at Bath School of Art, taking up a position at Cardiff College of Art in 1945. In 1952 completed a mural in Heol Trelai School in the city. Took part in Six Cardiff Artists shows in Cardiff and at Glynn Vivian Museum and Art Gallery, Swansea, in 1953 and 1955 respectively, as well as in SEA, WAC and SWG shows.
Read more
WAC and Glynn Vivian hold her work.
Text source: 'Artists in Britain Since 1945' by David Buckman (Art Dictionaries Ltd, part of Sansom & Company)