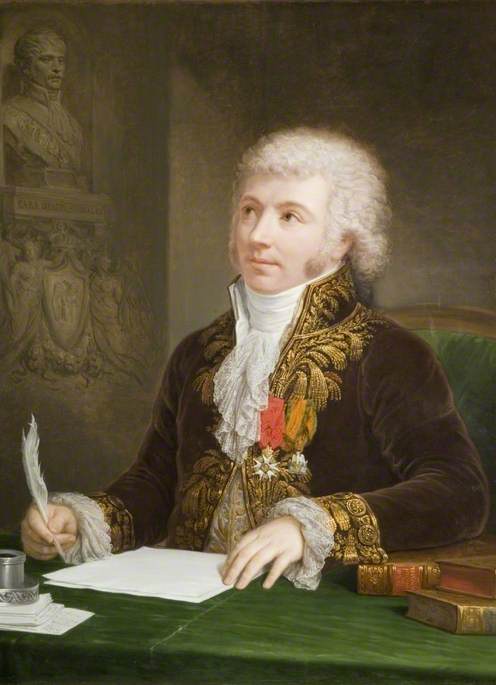 Photo credit: Birmingham Museums Trust
(b Milan, 31 May 1754; d Milan, 8 Nov. 1817). Italian painter. He was the leading Italian painter of the Neoclassical period, but more on account of the lack of native competition than because of the quality of his work, which is graceful and impeccably finished but often rather bland. Most of his career was spent in Milan: his work there includes the fresco decoration of the church of S. Maria presso S.
Read more
Celso (1792–8). This is sometimes described as his masterpiece, but his portraits have generally appealed more to modern taste than his decorative work.
Text source: The Oxford Dictionary of Art and Artists (Oxford University Press)