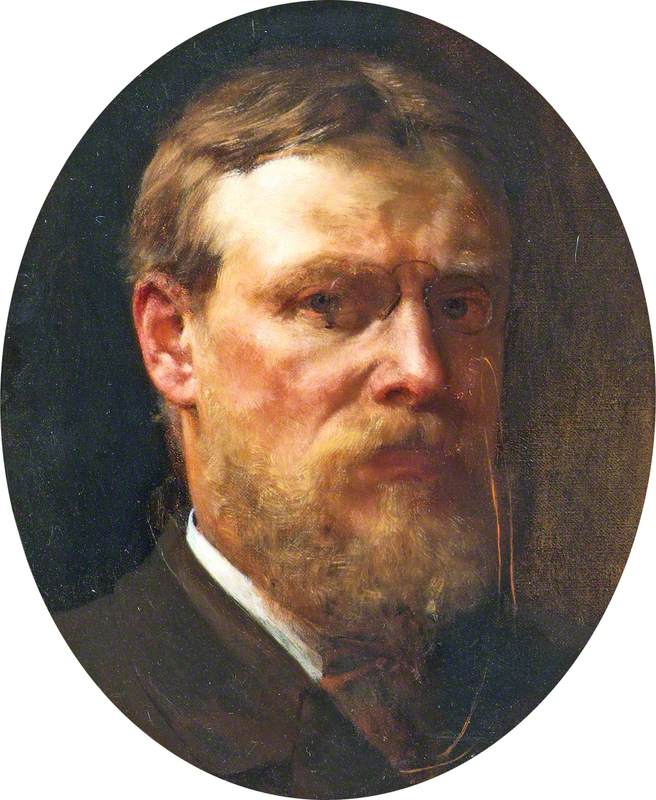 Photo credit: Aberdeen Art Gallery & Museums
(b Dronrijp, Friesland, 8 Jan. 1836; d Wiesbaden, 25 June 1912). Dutch-born painter who settled in London in 1870 and became a British citizen in 1873. He specialized in historical genre scenes, beginning with medieval subjects, but then—following a visit to Pompeii in 1863—turning to the ancient world. His paintings evoke a Hollywood vision of ancient Greece and Rome (and sometimes Egypt), with their sensuous depiction of beautiful women, exotic costumes, and marbled settings—Punch called him a 'marbellous artist'. Such works were enormously successful and Alma-Tadema enjoyed a sumptuous lifestyle in his house in the fashionable London suburb of St John's Wood (previously owned by Tissot), which he remodelled as a Roman villa. He was knighted in 1899 and received the Order of Merit in 1905.
Read more
His success encouraged several imitators, including his wife Laura (1852–1909), his daughter (by a previous wife) Anna (1865–1943), and painters such as John William Godward (1861–1922) and Edwin Long (1829–91). However, Alma-Tadema's work went completely out of favour after his death, and his reputation did not revive until the 1970s. Now he once again pleases a large public: visitor surveys at the Getty Museum, Los Angeles, have revealed that his Spring (1894) is the most popular work in the collection.
Text source: The Oxford Dictionary of Art and Artists (Oxford University Press)