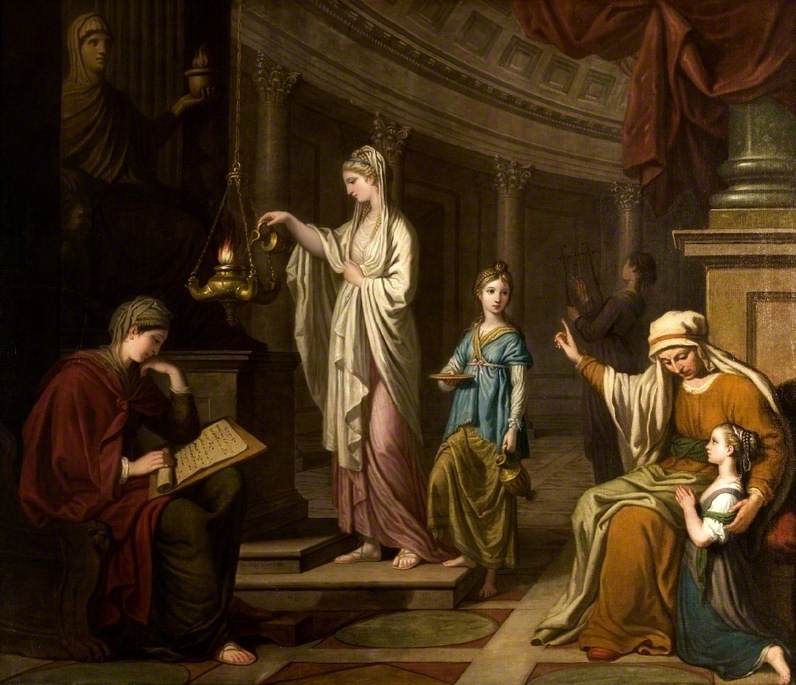 Photo credit: Glasgow Museums
(b Alloa, 13 Feb. 1744; d Edinburgh, 6 Aug. 1796). Scottish portrait and genre painter. From about 1767 to 1777 he lived in Rome, where he studied with Gavin Hamilton and won a prize for history painting at the Accademia di S. Luca. In 1777 he moved to London, then in 1780 settled in Edinburgh as a painter of portraits and conversation pieces. When abroad he had made studies of French and Italian peasants and he painted scenes of Scottish life in a similar vein, which earned him the misleading title of 'the Scottish Hogarth'.
Read more
Such works influenced Wilkie.
Text source: The Oxford Dictionary of Art and Artists (Oxford University Press)