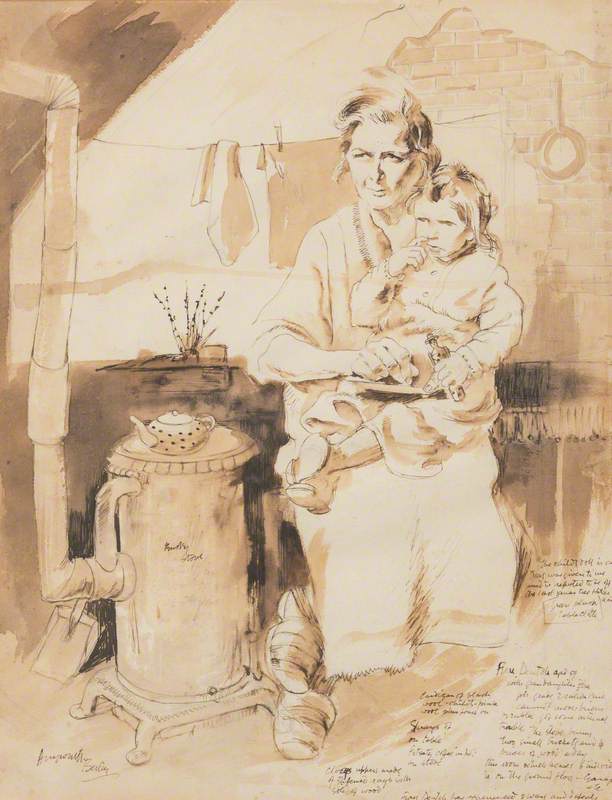 © the copyright holder. Photo credit: The Ingram Collection of Modern British and Contemporary Art
Illustrator, poster designer, painter, printmaker and art editor, who exhibited while a student at the Royal College of Art in the late 1920s. Between the wars he showed at RA Summer Exhibition, Manchester City Art Gallery, NEAC and Goupil Gallery. After painting the friezes at the Imperial Institute in 1929, Ainsworth designed posters for the oil company Shell and the Empire Marketing Board in the 1930s. He illustrated books and was art editor of Picture Post, after World War II recording his impressions of Belsen concentration camp for the magazine. In 1948, he wrote and illustrated the story of the final days of the British in Palestine, his pictures being included in Six Artists Abroad, organised by the Association of Industrial Artists in 1949.
Read more
Ainsworth's death was registered at Cheltenham, Gloucestershire.
Text source: 'Artists in Britain Since 1945' by David Buckman (Art Dictionaries Ltd, part of Sansom & Company)