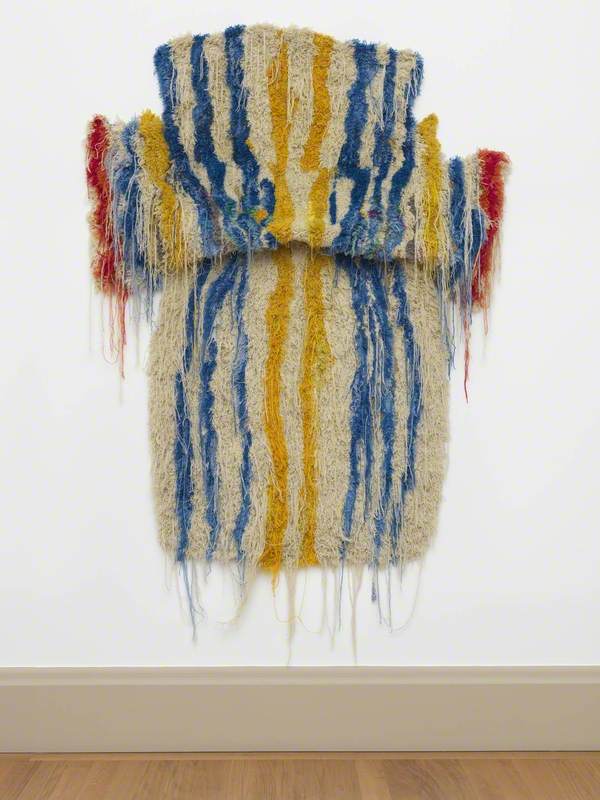 © the artist. Photo credit: Tate
Artist, born in Toulouse, France, who graduated with a master's degree in fine art from Goldsmiths' College in 2003. Her group exhibitions included Acid Rain, Galerie Michel Rein, Paris, France; Contropop, Vamiali's, Athens, Greece; and The Unhomely, Kettle's Yard, Cambridge. She also made solo shows for spaces including Lawrence O'Hana and Mirko Mayer Galerie, Cologne, Germany. In 2005, she had her first major solo exhibition in a publicly funded gallery with DEEDIE, at The Showroom. Achaintre's work was described as "portraiture of near monsters", as a result of her development of twisted and glamorised imagery from horror films and heavy metal graphics. The Showroom exhibition included two large-scale, hand-tufted rugs, gestural woodcuts and subtle digital and watercolour drawings.
Read more
Achaintre lived in London.
Text source: 'Artists in Britain Since 1945' by David Buckman (Art Dictionaries Ltd, part of Sansom & Company)