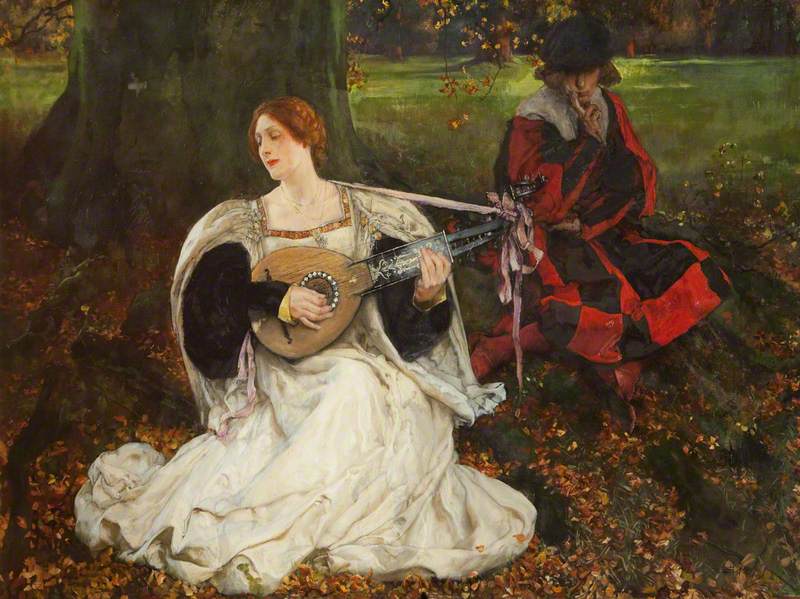 Photo credit: Harris Museum, Art Gallery & Library
(b Philadelphia, 1 Apr. 1852; d London, 1 Aug. 1911). American illustrator and painter, highly successful in England (where he settled in 1878) as well as in his native country. In 1871 he began a lifelong association with the New York publishers Harper & Brothers, his work appearing regularly in Harper's Weekly and Harper's Monthly, as well as in numerous books. He specialized in historical and literary subjects, particularly Shakespeare, treated in a lively, theatrical manner. From about 1890 he devoted a good deal of his time to painting, including large decorative commissions, notably a set of murals representing the quest for the Holy Grail (completed 1902) in Boston Public Library (his friend Sargent also painted murals there), and the official painting commemorating Edward VII's coronation in 1902 (Buckingham Palace, London).
Read more
Such works brought him great prestige, but they can now seem rather overblown and it is generally agreed that he was at his best working on a small scale. In 1907 Abbey declined a knighthood, as he did not want to give up his American citizenship; however, he was devoted to cricket and had a private ground at his country house at Fairford in Gloucestershire. The outstanding collection of his work is at Yale University Art Gallery.
Text source: The Oxford Dictionary of Art and Artists (Oxford University Press)