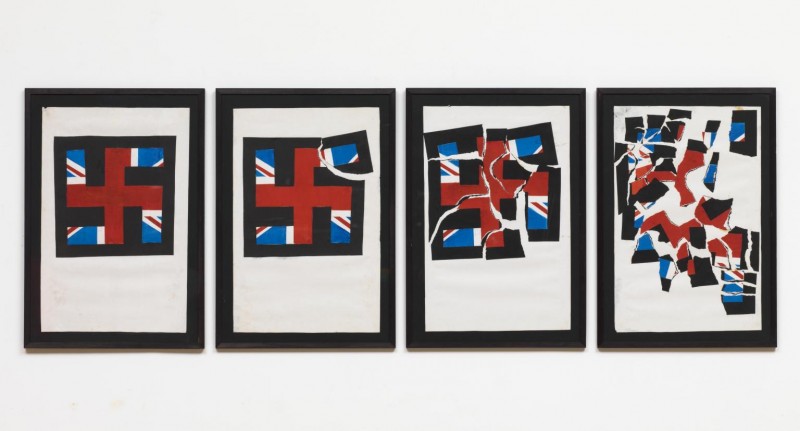 © the artist. Photo credit: Tate
Formed in 1979 in Wolverhampton, the BLK Art Group were a group of black British artists from the West Midlands. Members included Eddie Chambers, Keith Piper, Marlene Smith, Donald Rodney, Claudette Johnson, Andrew Hazel, Ian Palmer and Dominic Dawes – children of Afro-Caribbeans who settled in the West Midlands due to the rising industrial landscape. As a generation linked to their Caribbean roots but socialised in Britain, they were one of the first groups to explore the concept of black British identity and what that means.
Read more

The group was largely inspired by the USA Black Arts Movement of the 1960s and 1970s and created a space that challenged British art and gave black British artists an opportunity to speak about their experiences as children of the Windrush generation. Their work in the 1970s and 1980s disrupted what British art was considered to be, often challenging race relations, the lack of inclusion in the art world, and commenting on the socio-politically volatile times they lived in.