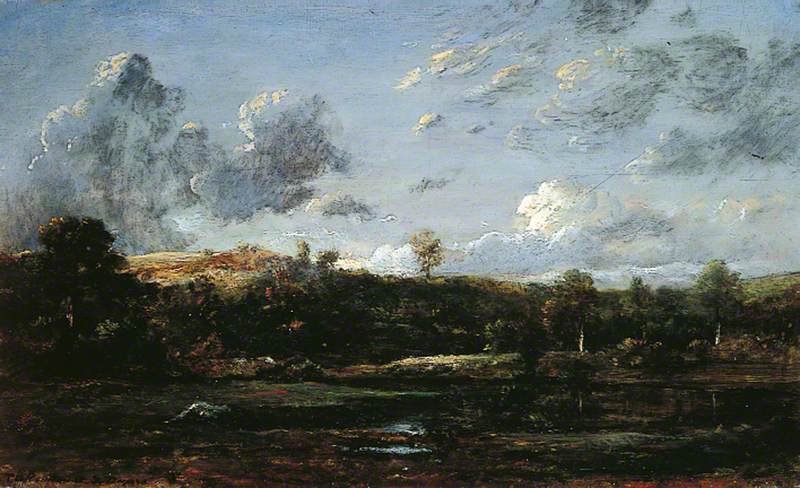 Photo credit: Bridgeman Images
A group of French landscape painters who worked in the forest of Fontainebleau south-east of Paris c.1830–70 and were based in the village of Barbizon on the western edge of the forest. The most important members were Jean-François Millet, Théodore Rousseau, Charles Jacque, Jules Dupré, Narcisse Diaz, and Constant Troyon; also associated with them were Camille Corot and Charles Daubigny.
Read more
Much of their forest imagery of ancient oaks and desolate heaths, sometimes populated by the local peasants and their livestock, was inspired by Dutch 17th-century art. Their choice of imagery represented a reaction to the rapid urban growth of Paris and answered an increasing demand from bourgeois patrons for paintings of rural landscape, often imbued with a melancholy Romanticism. The term 'Barbizon School' came into general usage in 1890 when the Scottish dealer David Croal Thomson published his book The Barbizon School of Painters. By that time the so-called Barbizon artists were widely collected in Britain (especially Scotland), Europe, and the United States. Despite claims made for Barbizon as a forerunner of Impressionism, its aims, its rural setting, and the techniques it employed were really very different to those of that later Paris-based movement.
Text source: The Oxford Concise Dictionary of Art Terms (2nd Edition) by Michael Clarke