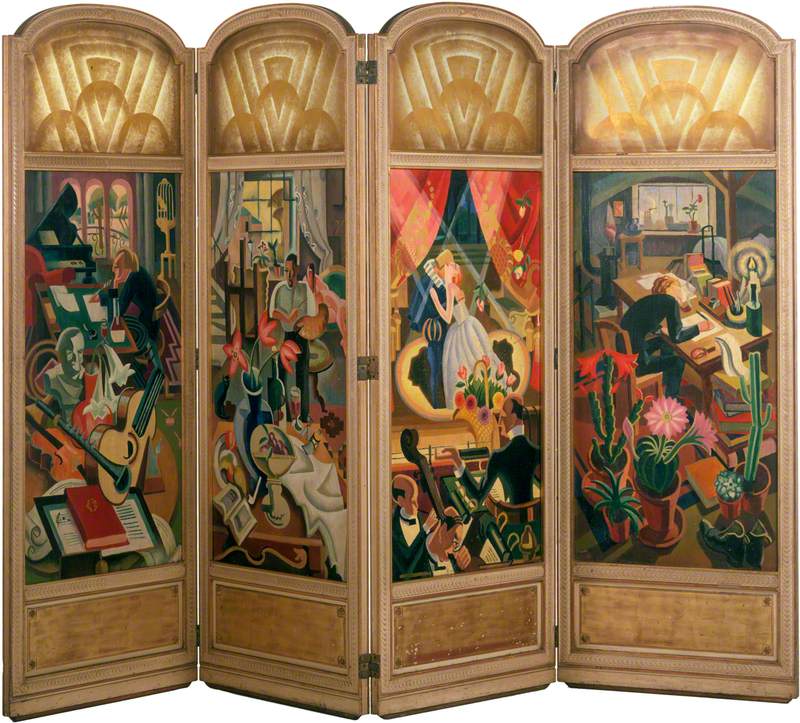 © the artist's estate. Photo credit: Victoria and Albert Museum, London
The decorative style of the 1920s and 1930s. The name was derived from the first major exhibition of decorative arts after the Great War, 'Exposition Internationale des Arts Décoratifs et Industriels Modernes', held in Paris in 1925. The characteristic shapes of Art Deco were geometric or stylized, derived from the modernist forms of Art Nouveau. The style could be seen in the glass of René Lalique and Daum Frères, silver by Georg Jensen, and ceramics by Clarice Cliff and Susie Cooper.
Read more
Elements of the style, including bright colours, sunbursts, and Egyptian motifs, could be found in many mass-produced objects, furniture, wireless sets, and ceramics and in architecture such as cinema buildings.
Text source: The Oxford Concise Dictionary of Art Terms (2nd Edition) by Michael Clarke