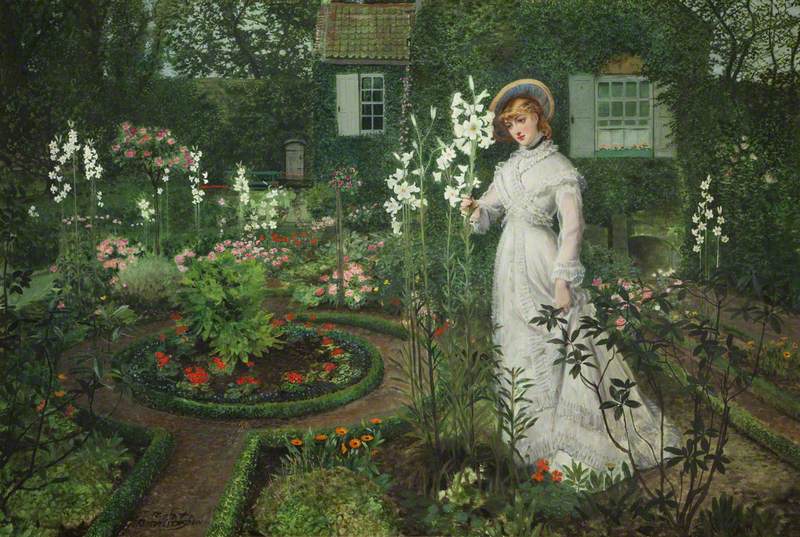 Photo credit: Harris Museum, Art Gallery & Library
A movement in the fine and decorative arts and architecture of the 1870s and 1880s, which manifested itself first in Great Britain and subsequently in the United States. Its defining beliefs were in the supremacy of the beautiful and the autonomy of a work of art, adapted from the French concept of 'art for art's sake'. The artist who most closely approached these ideals was the American James McNeill Whistler, most famously in the Peacock Room he decorated 1876–7 for F.
Read more
R. Leyland (now in the Freer Art Gallery, Washington, DC). In addition to the peacock, the sunflower was also a popular motif of the Aesthetic Movement, and featured, for example, in the tiles and vases designed by William de Morgan. Among critics, the movement found its most eloquent supporters in Walter Pater, Algernon Swinburne, and Oscar Wilde.
Text source: The Oxford Concise Dictionary of Art Terms (2nd Edition) by Michael Clarke