Art UK was excited to launch Tagger in the summer of 2022.
Art UK is grateful to The Ampersand Foundation, the Scottish Government, the John S. Cohen Foundation, the Stevenson Family's Charitable Trust and Jonathan and Georgina de Pass for funding Tagger.
Tagger is a crowdsourcing initiative in which users of Art UK are invited to tag artworks with descriptive words. Tags only go live once they are verified by others, making it an easy, collaborative and safe process.
Most of the artworks on Art UK only have a small number of tags, while many artworks have no tags at all. Therefore, Taggers contribute to making Art UK more searchable by identifying things, places, people and events. Taggers may also discover new art and artists along the way.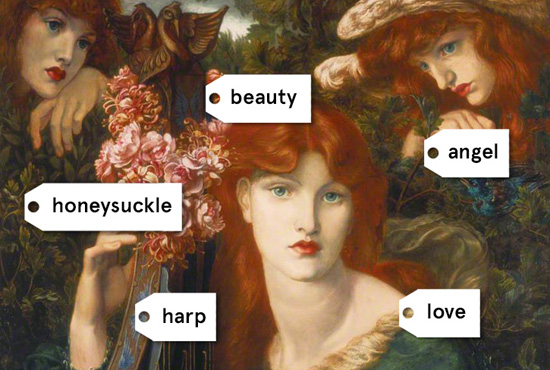 Some of our visitors will fondly remember the old version of Tagger which was retired before the launch of Art UK in 2016. We will look to grow and develop the newer version of Tagger with input from our audience.