Tagger was a crowd-sourcing project inviting the public to tag art with words and also put artworks into categories. The resulting tags allow visitors to use Art UK to search artworks by subject matter.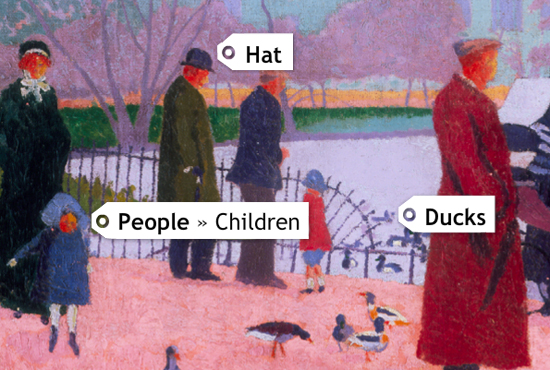 The original Tagger project has been suspended in order to make some improvements to the project. We are currently fundraising to relaunch the project.
Tagger has huge potential for encouraging people to engage with art in new ways and will help people to navigate the many hundreds of thousands of artworks on the website.
You can help us achieve this by making a donation towards Art UK.
The original project was created in partnership with the Citizens Science Alliance team based in the Astrophysics Department at the University of Oxford, and staff at the Art History Department at the University of Glasgow.