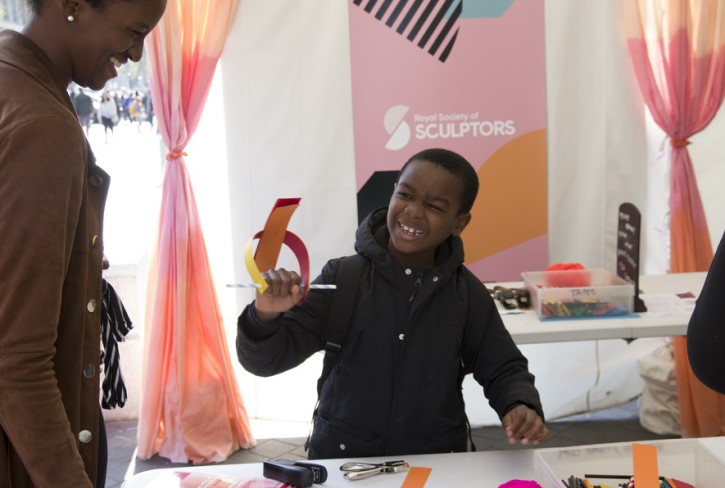 The Royal Society of Sculptors is an artist-led membership organisation, supporting and connecting sculptors throughout their careers and leading the conversation about sculpture today through exhibitions and events for all. The Society was created more than 100 years ago to champion contemporary sculpture and the artists who create it. Today they welcome everyone interested in exploring this art form and its many possibilities.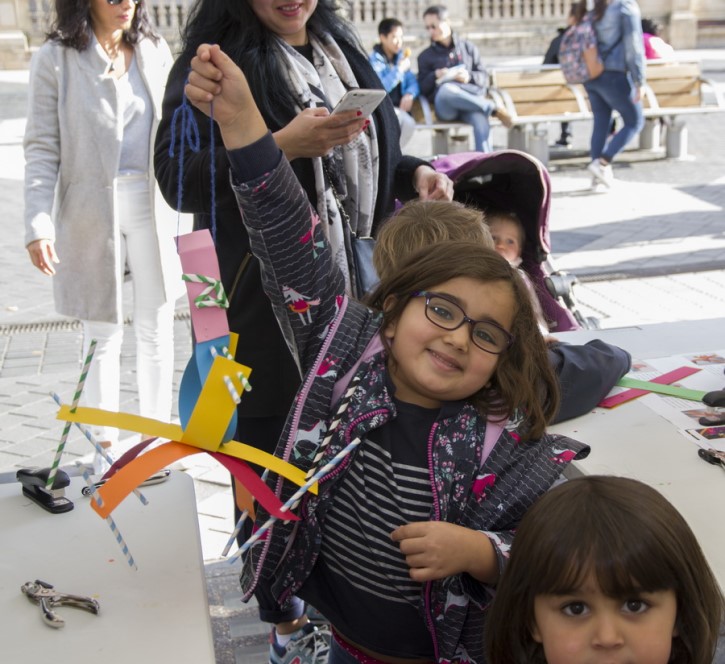 Art UK has worked with the Royal Society of Sculptors (RSS) since 2017, as part of our major sculpture project. We have collaborated on a number of innovative engagement activities as part of the Sculpture Around You programme, including a pop-up sculpture tent in South Kensington, and a family day at the Towner Art Gallery, Eastbourne, inspired by the David Nash (b.1945) sculpture Eighteen Thousand Tides.
Members of the RSS have supported the Masterpieces in Schools programme by taking their own sculptures and maquettes to schools across the UK and running hands-on workshops for the students. These have included creating casts in Chester with Stephen Broadbent MRSS, exploring how theatre and sculpture can intersect in Glasgow with Kate Robinson MRSS, and creating figurative sculptures in Devon with Andrew Sinclair MRSS.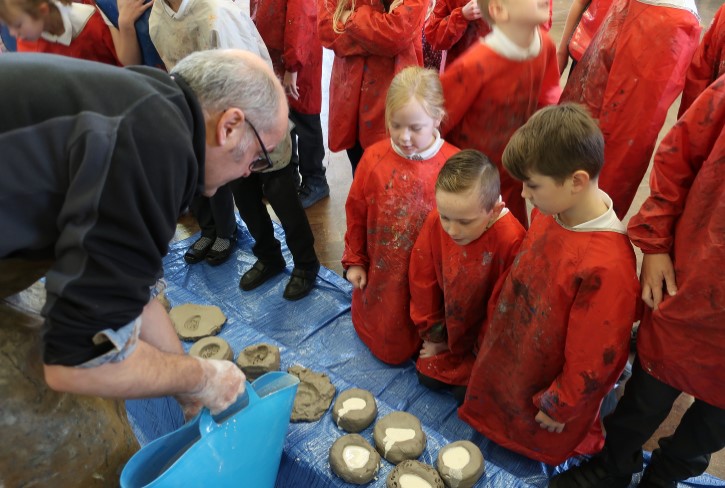 RSS members have also contributed to our Home School series, creating fun activities for people to do at home.