Art UK's roots go back to 2002, when the Public Catalogue Foundation, a registered charity, was founded by Fred Hohler. Struck by the lack of available information about artworks in public collections, Dr Hohler was determined to improve the public's access to the art it owned.
The charity was launched in 2003 with an objective to make a photographic record of the nation's entire collection of publicly owned oil paintings.
This record was originally made accessible to the public through a series of hardback colour catalogues produced principally on a county-by-county basis. There are now more than 80 of these in the series.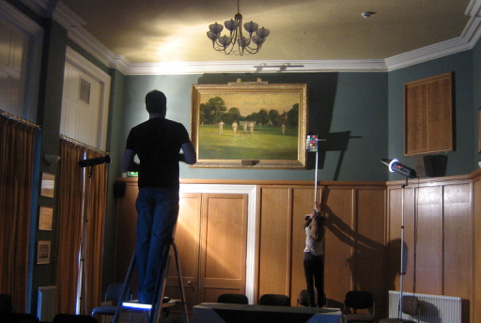 In 2011, the BBC and the Public Catalogue Foundation launched the Your Paintings website to bring the information in the physical catalogues onto a digital platform. By 2012, there were 212,000 oil paintings displayed from over 3,000 locations across the UK.
In February 2016, Art UK was launched as the successor to Your Paintings. We continue to add oil paintings to the site today as our partnerships grow and new paintings are acquired by collections.