In October 2013, Art UK (formerly the Public Catalogue Foundation), in partnership with BBC Learning, trialed a flagship education project called Masterpieces in Schools. Twenty-six valuable paintings by artists such as Gainsborough, Lowry, Monet and Turner were lent by museums and other collections around the United Kingdom to nearby primary or secondary schools for the day. Each of the schools had the opportunity to go off-timetable for a day and use the painting as inspiration for creative learning across as many subject areas of the curriculum as possible.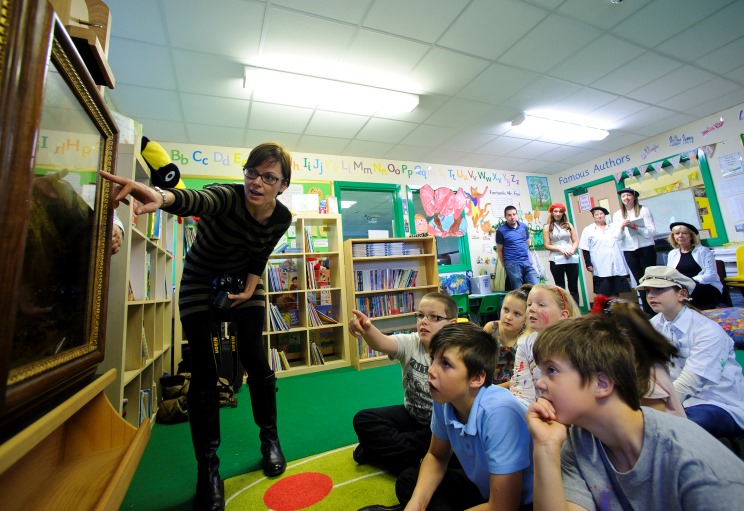 The variety of learning pathways schools followed were inspirational. At The Norton Knatchbull School, biology students were inspired by the theme of 'perception' they had identified in Ben Nicholson's cubist-esque 1932 (Bocque) (on loan from the Arts Council Collection). Trelai Primary School children learned about Welsh language, myth and landscape, prompted by J. M. W. Turner's painting Dolbadarn Castle. The recipients of L. S. Lowry's Market Scene, Northern Town (on loan from The L. S. Lowry Collection) looked at symmetry and perspective by constructing a 3D model of the scene in the painting. You can read about a fuller range of learning outcomes by clicking the document links to the side of this text.
Have a look at this this BBC news clip from Onny Primary School where the children talk about what it meant to be loaned a painting by Monet for the day.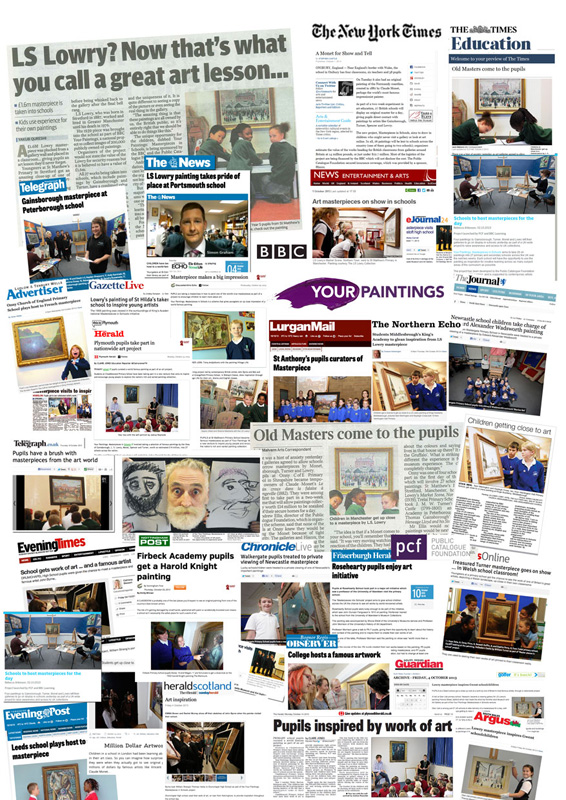 Masterpieces in Schools reflects Art UK's commitment to improving public access to UK art collections and to raising the profile of our national art collection amongst young people. The project offers participating children a unique opportunity to explore the contemporary relevance of a famous painting, and to grow up with a lasting memory of the day a great painting visited their school.
Art UK will be undertaking 125 Masterpieces in Schools events as part of the Art UK Sculpture project, taking sculpture out of museums into classrooms to engage children with 3D art and encourage teachers to use sculpture to illustrate, enliven and inspire their teaching around art history and other Key Stage 1–4 subjects. Practical sessions, facilitated by visiting sculptors, will breed familiarity and comfort with 3D media. Around 70,000 school children will take part over three years, at 125 schools across the UK.