Masterpieces in Schools is a learning programme run by Art UK. We take art out of galleries and storage rooms, with the collaboration of collection partners and professional artists, and temporarily display artwork in schools across the UK. Each bespoke Masterpieces in Schools day includes practical cross-curricular workshops and activities. The aim of the initiative is to spark a passion for art and to engage the pupil's imaginations and creativity.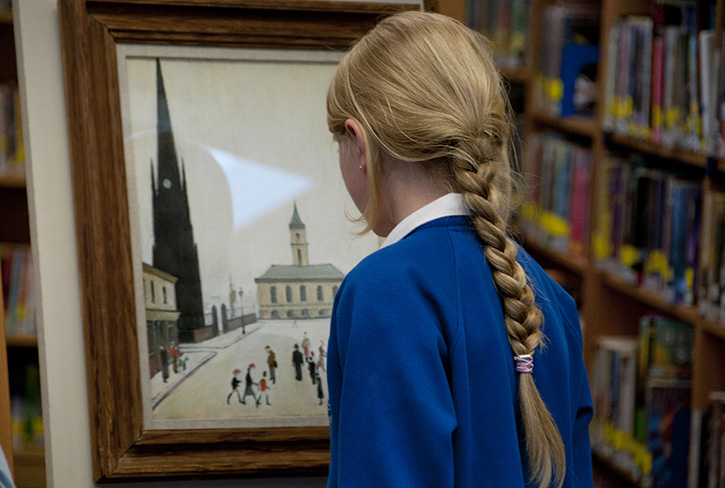 The first Masterpieces in Schools events were run over a three-week period in October 2013 to celebrate the end of our oil paintings digitisation project. Art UK and BBC Learning partnered to organise the loans of high-profile oil paintings to 25 schools across the country to support a day of cross-curricular learning. The loans included significant works by artists such as Gainsborough, L. S. Lowry, Monet and Turner. The project was extremely successful, generating international press interest and incredibly positive feedback from collections and schools alike.
'We really can't express how much of a lasting memory this project has had on Trelai. We wish we could do it all over again and I know the children are still talking about it now!'
Teacher from Trelai Primary School, Cardiff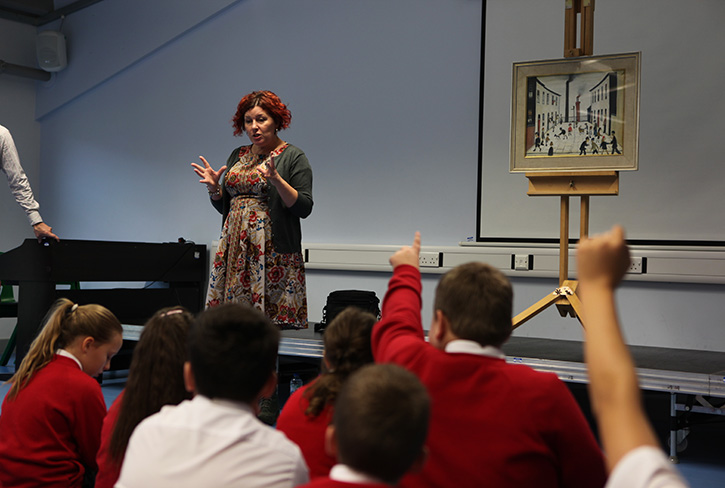 As part of Art UK's sculpture digitisation project, (which ran from 2017 to 2021) we delivered an extensive programme of learning and engagement activities across the country, including a repeat of the successful Masterpieces in Schools initiative.
Our relaunched Masterpieces in Schools initiative was made possible by the generous support of the National Lottery Heritage Fund, Stavros Niarchos Foundation, Hiscox, and R. K. Harrison.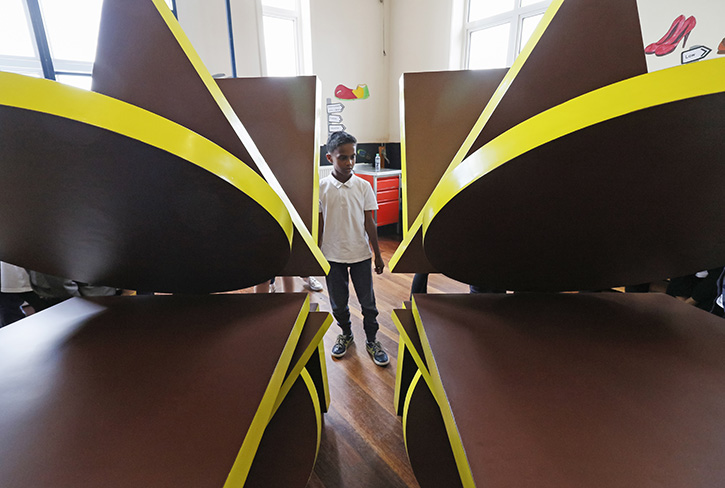 Throughout the sculpture project, Art UK arranged loans of historical and contemporary importance, rich in learning opportunities, and brought young people into direct contact with practising artists. We encouraged pupils to explore art first-hand through our partnership with the Royal Society of Sculptors, whose members loaned their own sculptures and ran practical workshops at select events.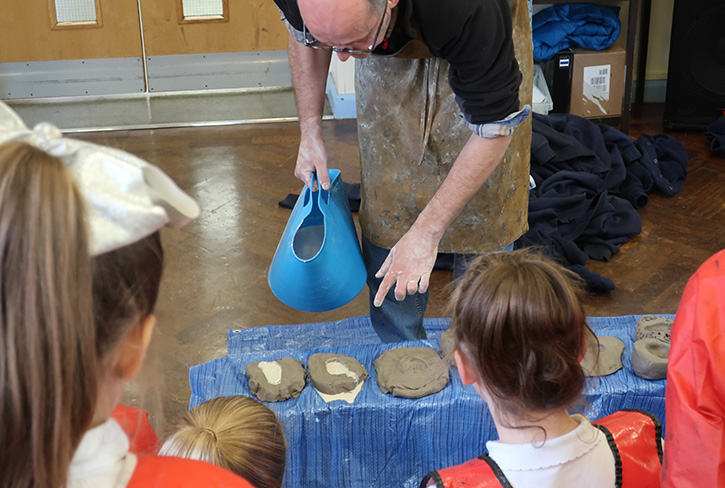 Art UK's Learning team organised 60 in-person Masterpieces in Schools events during the sculpture project. 10,483 people participated in these events, of which 9,435 were under 18 and 1,048 were adults.
Each day delivered cross-curricular learning and exciting creative workshops at 60 schools, in liaison with artists and collections. The activities encouraged schools to develop long-term learning strategies which take advantage of the Art UK online offer and helped them to build relationships with collections and artists in their localities.
'This is a fantastic opportunity for any school to have an art masterpiece on display, as well as a knowledgeable artist helping facilitate creative activity with a blend of practical skills and art theory. Our students really engaged and articulated ideas in ways they hadn't before. This experience has inspired future coursework development at GCSE level.'
Art and Design teacher, Jesmond Park Academy, Newcastle upon Tyne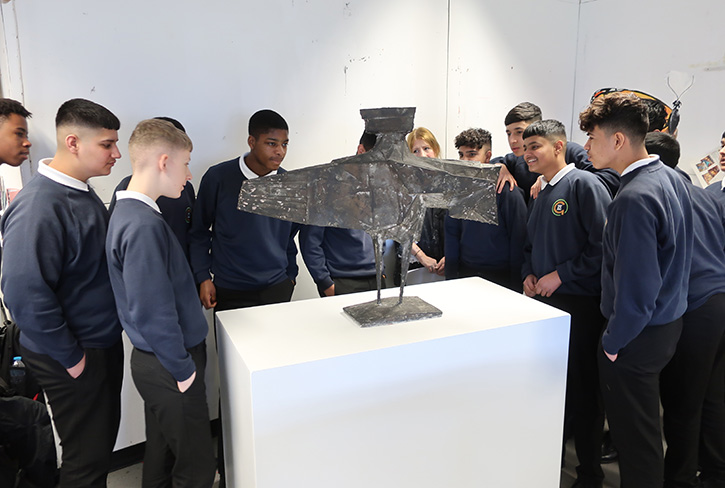 Participating collections were given the chance to promote learning and engagement opportunities within their own organisation to a key audience through a high-profile event. Collections also benefitted from post-event return visits by participating schools.
'This has been the first time in three years I've been able to use our main art collection outside the walls of the museum. It gave a whole new dimension to the engagement with the school and I think this will be the catalyst for us freeing our collection more often and taking it to people in a variety of places.'
Lindsey Atkinson, Tullie House Museum & Art Gallery, Carlisle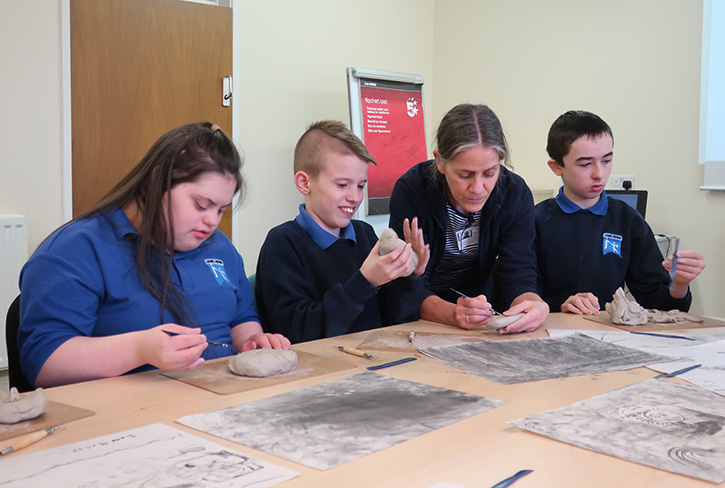 The national lockdown in 2020 resulted in the final scheduled Masterpieces in Schools for the sculpture project being cancelled, so our Learning and Engagement team turned their attention to creating online resources for young people to do at home. The Home School series activities have been inspired by previous Masterpieces in Schools events, whilst some resources have seen British sculptors create and document new home learning activities. The resources include Make a winged sculpture inspired by an event we ran with the Laing Art Gallery, Who's on the pedestal? created by artist Sam Ayres, Create a wire hybrid creature with the guidance of artist Fiona Campbell, and Make your own colour sculpture created by artist Ania Bas.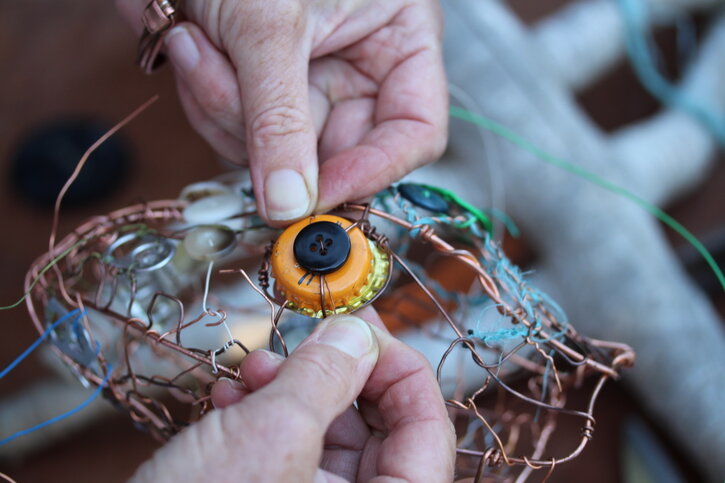 Our Learning team have also interviewed leading British sculptors as part of the home learning series. These video interviews focus on the themes and techniques of one of the sculptor's works and are followed by a demonstration of a creative learning activity inspired by the sculpture which can be achieved at home. The first interview was with Scottish sculptor Mary Bourne, followed by further interviews with Lisa Traxler and Robert Erskine.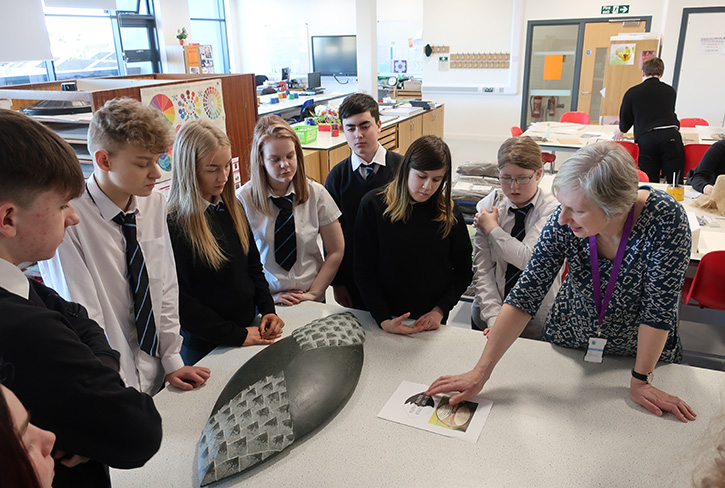 Art UK will continue to develop Masterpieces in Schools events across the UK in the future.