Art UK aims to bring the life-enhancing benefits of learning about art to everyone. Our innovative resources are designed to enrich learners' lives, foster visual literacy and creativity, and deliver curriculums. Our platform is shared by over 3,000 public art collections, and our resources – inspired by our rich and diverse national collection of art – are free to access.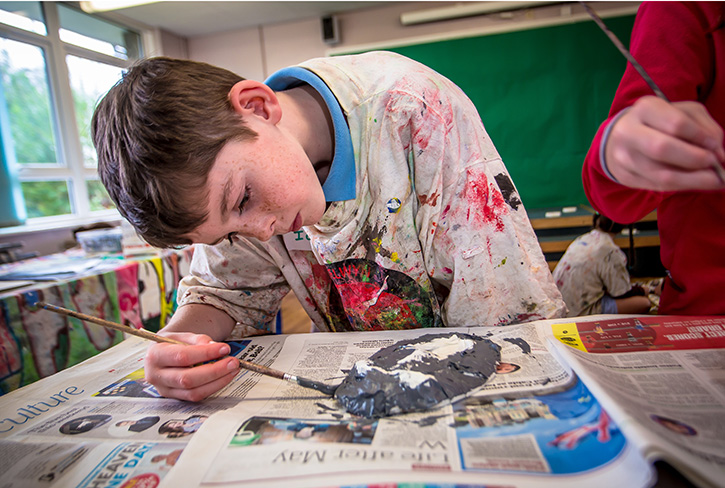 Learning about art can support young people to learn across disciplines and acquire important skills within the arts and beyond. These skills include visual literacy, written and verbal communication, empathy and the understanding of other people's values across time and place. The learning process can also help encourage young people to discover their own creativity and become more confident.
We wish to encourage the nation's learners to be inspired by the diverse range of artists, subjects, voices and stories that can be discovered across this national collection and to connect with their own local art collections. Our learning resources are matched to Key Stages to support teachers and learners alike and have been created in collaboration with practicing art and art history teachers.
Lesson ideas focus on asking central questions that can be explored through a mixture of informative digital media, creative activities, discussion and questioning. The suggested creative activities provide open-ended options for learners with the intention of aiding personal meaning-making and developing individual learners' creative skills. Honing visual literacy skills through our planned Superpower of Looking programme will be a major focus for us. This digital resource and accompanying physical activities will evolve in response to teacher and student needs.