In spring 2020, Art UK will launch Curations – a tool that anyone anywhere can use to create digital exhibitions from artworks on the site.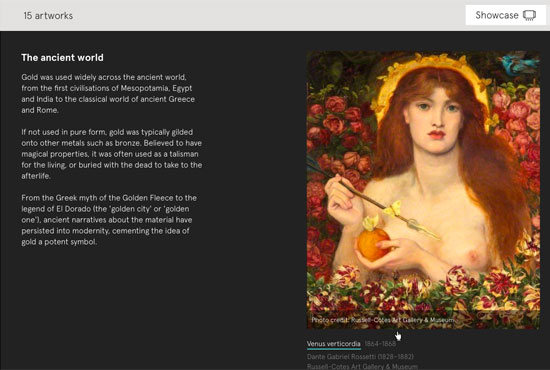 You'll be able to write your own stories around the art, and present them as albums, showcases or timelines. You can keep them private or make them public and share with others.
Additionally, Art UK's Partner collections will have the option to create virtual exhibitions, including the function to upload installation shots and images of loaned works where appropriate. This will allow collections to preserve a physical exhibition digitally, or to present exhibitions that are unable to take place in the real world.
If you represent a Partner collection and would like more information about how Art UK can help you, please email our Head of Content, Andrew Shore.
To stay in the loop about the launch and everything else at Art UK, sign up to our newsletter.
The development and build of Curations has been generously supported by the Ampersand Foundation.