Art UK has been digitising the nation's art since 2002, but we also provide this as a commercial service. We work with both 2D and 3D objects, from jewellery to furniture, and are able to photograph in situ, or in the studio, as required. We also digitise items that are fixed, such as murals and mosaics, and document architectural features.
Our commercial services are available for private collections, as well as public institutions. Our team of 30 fine art photographers are located across the UK and can also undertake fine art digitisation overseas.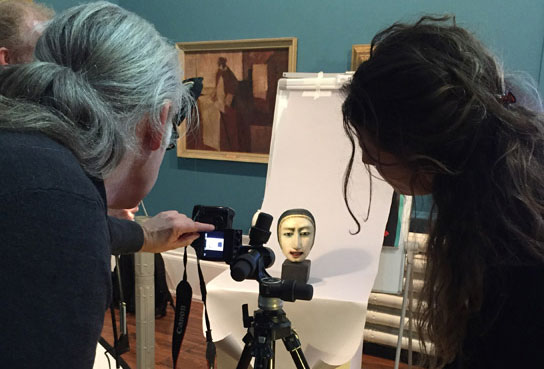 We will work closely with you to find the best, most cost-effective solutions to your individual digitisation needs, and we will give you a free quote for any services you require.
Revenue from our commercial digitisation supports our charity's mission to promote access to the UK's art for enjoyment, learning and research.
For more information, contact Camilla Stewart, Head of Commercial Programmes and Collection Partnerships, on digitisation@artuk.org