In October 2013, 26 masterpieces were lent by museums and other collections around the United Kingdom to primary and secondary schools for the day, in a programme that seeks to introduce young students to the nation's rich and varied painting collection.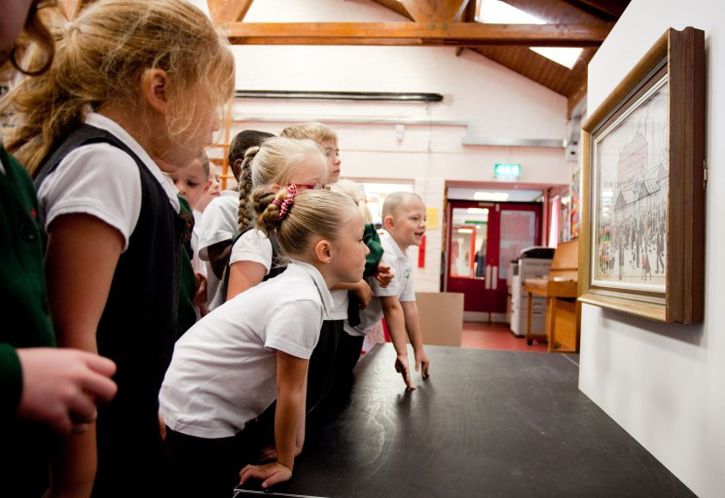 The project was launched when works by Monet, Turner, Gainsborough and Lowry were loaned to schools in Shropshire, Cardiff, Peterborough and Greater Manchester. Have a look at this brilliant video of Monet's Le chemin creux dans la falaise à Varangeville visiting Onny Primary School. Artists Bob and Roberta Smith and John Byrne supported the project and visited a selection of schools.

The project offers participating children a unique opportunity to explore the contemporary relevance of a famous painting and to grow up with a lasting memory of the day a great painting visited their school. Each of the schools had the opportunity to use the painting as inspiration for creative learning across as many subject areas of the curriculum as possible and we looked forward to seeing how the different schools reacted to their masterpiece, and the work they produced around it.
The Masterpieces in Schools programme was developed by Art UK in partnership with BBC Learning and reflects our commitment to improving public access to UK collections, to raising the profile of our national art collection amongst young people, and to highlighting Art UK as a learning resource. Art UK is grateful to the BBC, and the 27 museums and schools for supporting this unique programme. We'd also like to thank our generous sponsors Hiscox.
Laura Marriott, Former Art UK Operations Manager