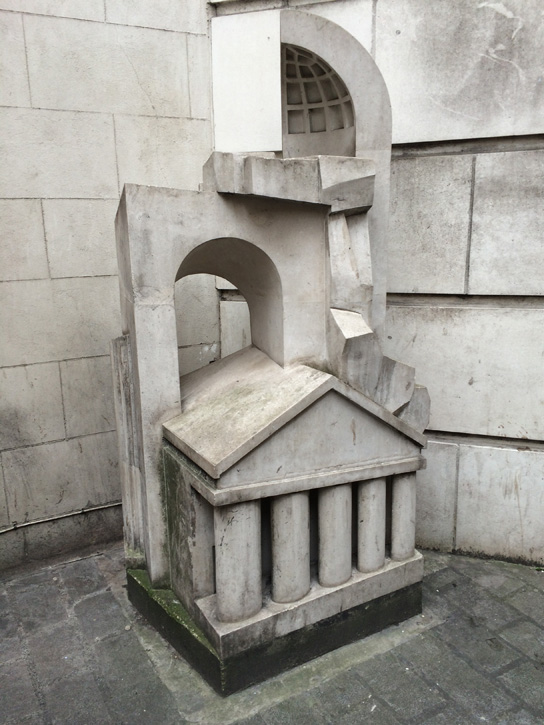 The Sculpture Project development phase is moving along well, but as we are currently focused on recruitment of project staff and consultants, there won't be a lot to report until they are in place and have started working on the project.
In the meantime, I want to highlight a public sculpture in London that I didn't know existed until a couple of weeks ago. I don't want this blog to just be about hidden sculptures, but this one has been under the noses of the Art UK staff for a long time without us taking much notice of it (or noticing it at all).
Although I work from home most of the time, I visit head office a couple of times a month and have walked up and down Maiden Lane many times since we moved to Covent Garden in 2008. It wasn't until recently, however, that I discovered a stone sculpture just across the road, tucked away beside The Porterhouse pub (which stands on the site of the birthplace of artist J. M. W. Turner). Usually hidden behind a motorbike that always seems to be parked there (despite the No Parking sign above it), the sculpture blends into the stone wall behind it, making it difficult to be spotted from the street.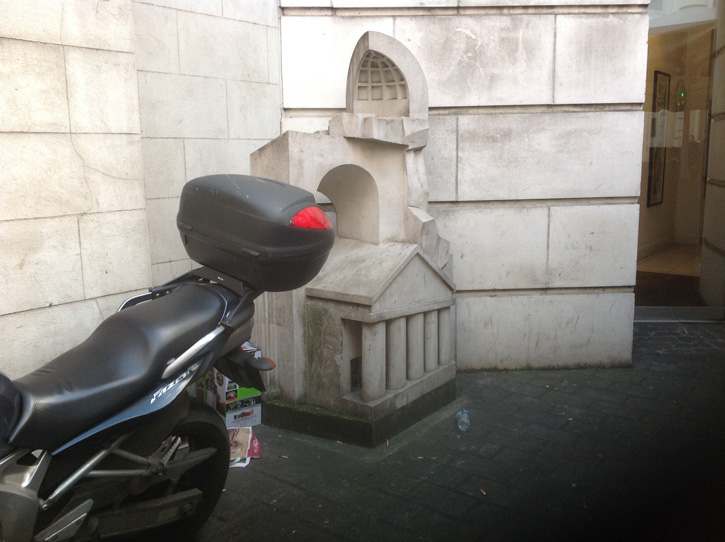 A closer look reveals a sculpture made up of carved architectural shapes. Look even more closely, behind the bottom left columns, and a small figure of a woman can be seen walking out of a doorway.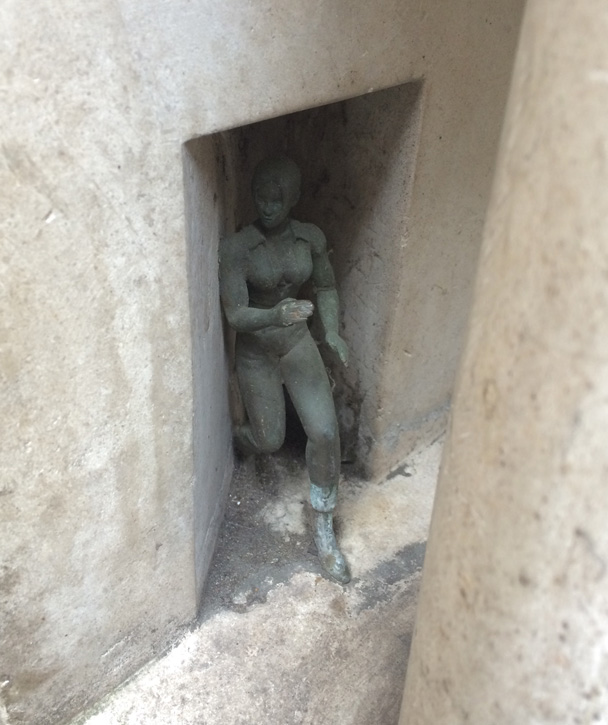 There is no plaque with the sculpture and very little information about the work online, but I did find out that it was made by Eamonn Hughes in 1998. Having studied Fine Art Sculpture at Wimbledon College of Art, then at The Royal College of Art, Hughes now has a successful career as a hairdresser.
Working on The Sculpture Project is making us much more aware of the public art all around us. We have an Instagram account to showcase the sculpture we are finding around the UK, so do follow @YourSculpture to see our latest photos.
Katey Goodwin, Art UK Head of Research & Digitisation and Project Manager for The Sculpture Project