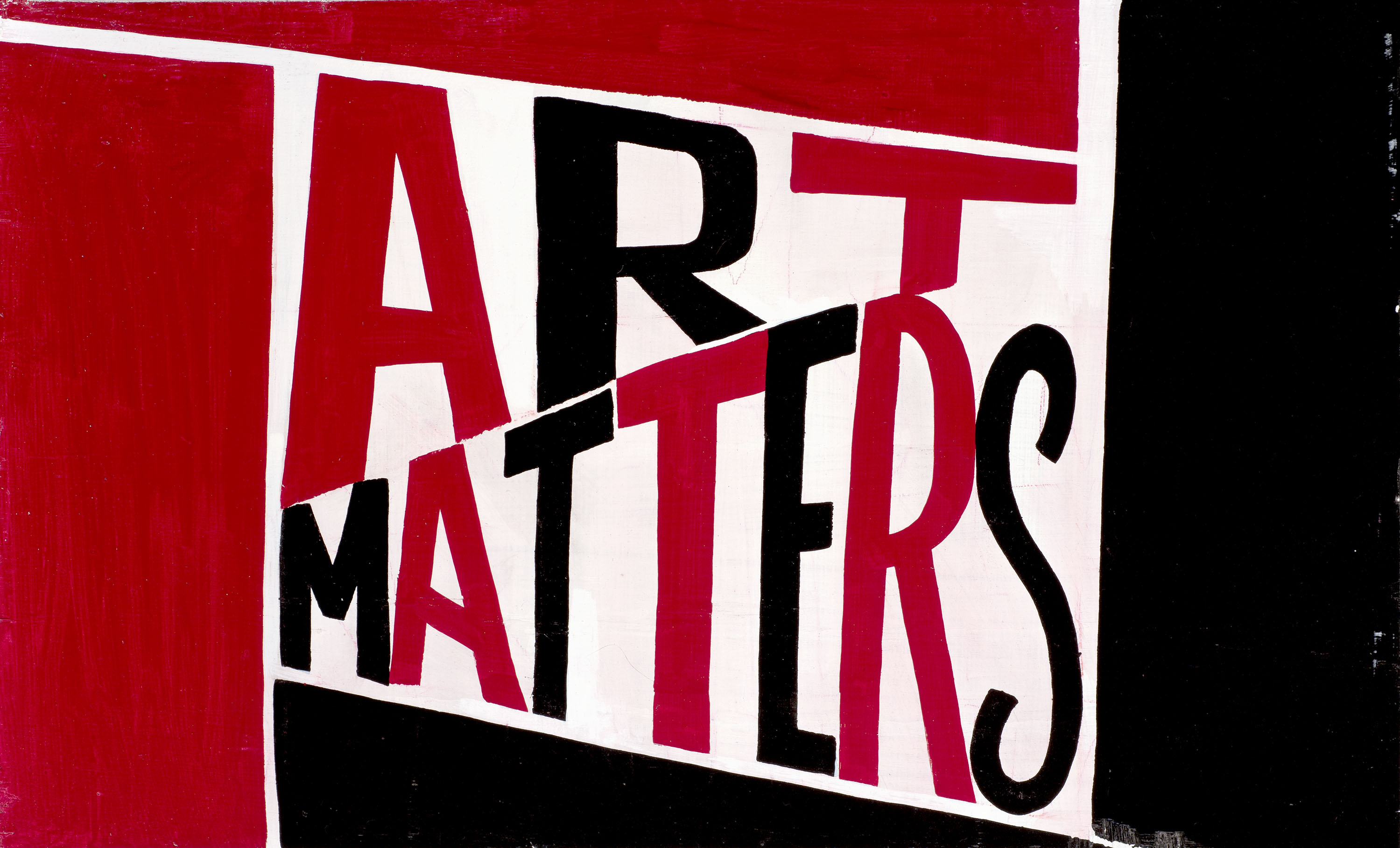 Art Matters explores the interesting ways art meets popular culture and non-traditional art topics. We look at what art and visual culture can tell us about the world around us, and how our everyday interests make us excellent art critics. Hosted by Ferren Gipson.
Season 3
Episode 25: The Pre-Raphaelites' relationship with science, featuring Dr John Holmes
Episode 26: The history of paint by number, featuring William L. Bird, Jr.
Episode 27: Art on the Underground, featuring Eleanor Pinfield
Episode 28: Rediscovering colour in classical sculptures, featuring Cecilie Brøns
Episode 29: Forgotten women artists, featuring Zing Tsjeng
Episode 30: How blind and partially sighted people engage with visual art, featuring VocalEyes


The complete season 2
Episode 13: When Beyoncé goes APES**T, featuring Bee Tajudeen
Episode 14: The Simpsons, Art and Capturing 20th-Century America, featuring Todd VanDerWerff
Episode 15: Mermaids and Mythical Creatures in Art and the Queer Community, featuring Sacha Coward
Episode 16: Virginia Woolf, Feminism and Women Painting Women, featuring Laura Smith and Venetia Berry
Episode 17: Finding Britain's Lost Masterpieces, featuring Dr Bendor Grosvenor
Episode 18: The art of RuPaul's Drag Race, featuring the Art History Babes
Episode 19: Art in the Science Museum, featuring Dr Katy Barrett
Episode 20: Black Women Artists and #blackgirlmagic, featuring Bee Tajudeen and Rosa Uddoh
Episode 21: How Alfred Hitchcock created artful suspense, featuring Joel Gunz
Episode 22: Artists as book illustrators, featuring Jaleen Grove
Episode 23: Lost art, forgeries and the theft of the 'Mona Lisa', featuring Dr Noah Charney
Episode 24: Weird, dark and wonderful Victorian Christmas cards, featuring Greg Jenner
Catch up with season 1
Episode 1: Queer culture and art history, featuring Dr Justin Bengry
Episode 2: Celebrity culture and art history, featuring Tabloid Art History
Episode 3: Women artists in the digital age, featuring Katy Hessel
Episode 4: Art and tattoos, featuring Dr Matt Lodder
Episode 5: Art references in recent hip hop, featuring Dr James Peterson
Episode 6: Synaesthesia in art, featuring James Wannerton
Episode 7: Hair trends throughout art history, featuring Rachael Gibson
Episode 8: What to know for the Met Gala 2018 theme of Heavenly Bodies, featuring Tabloid Art History
Episode 9: Artists' love for the colouriest colours, featuring Stuart Semple
Episode 10: Decoding fashion in paintings, featuring Amber Butchart
Episode 11: When artists make cookbooks, featuring Cedar Lewisohn
Episode 12: Art, medieval medicine, and treating the human body, featuring Jack Hartnell
Download and subscribe on iTunes, Stitcher or TuneIn